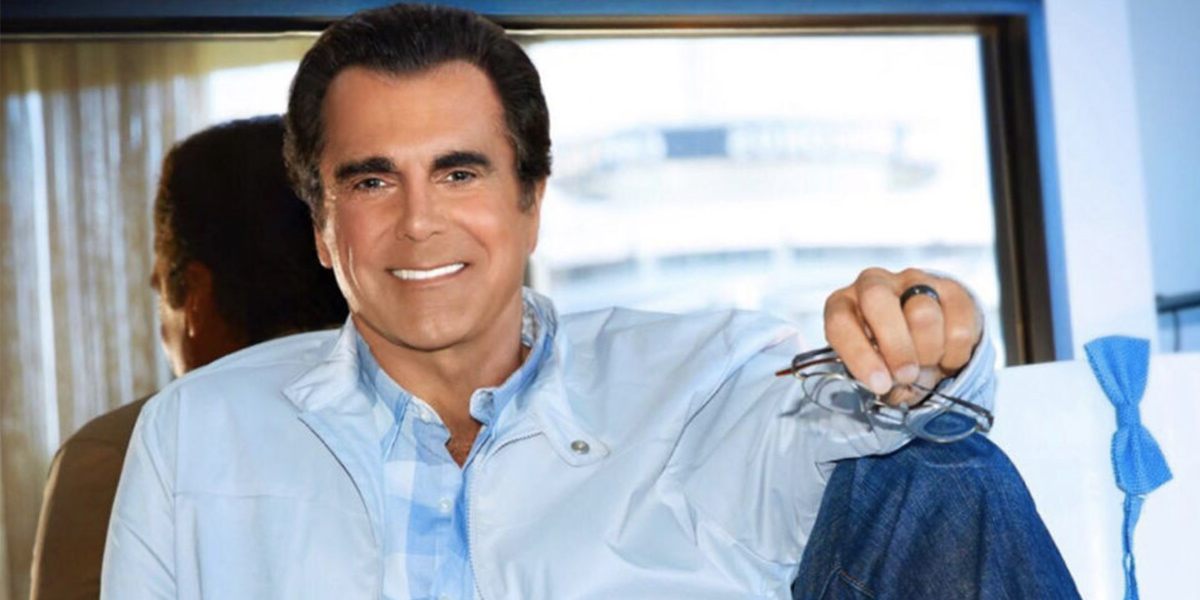 Carman Domenic Licciardello, known to fans simply as "Carman," passed away Tuesday, February 16, 2021, at the age of 65. The Christian music icon died in a Las Vegas hospital following a series of complications from surgery.
Known for hits like "The Champion," "Addicted to Jesus" and "Who's in the House" Carman filled stadiums around the world with a free invitation to hear his music and the Gospel, hosting record-breaking crusade-style events attended by upwards of 80,000 fans at a time. At his death, Carman held the world record for the largest audience gathered to see a single Christian artist.
WATCH NOW: Carman "The Champion" Live
While he started singing as a teen growing up in Trenton, New Jersey, Carman began using his vocal gifts to point people to Jesus after becoming a Christian at an Andraé Crouch concert.
With a career spanning more than 10 million albums sold, 15 Gold and Platinum records and videos, and countless lives impacted for Christ, Carman was a trailblazer in Contemporary Christian Music in the late '80s and early '90s. In 1990, Billboard named the influential singer its inaugural "Contemporary Christian Artist of the Year," bestowing the honor on the hitmaker again in '92. The seven-time Dove Award winner was a four-time GRAMMY® nominee and a member of the GMA Gospel Music Hall of Fame.
In addition to his roles as a chart-topping recording artist, hit songwriter and global evangelist, Carman was also an actor and screenwriter. A generous philanthropist, he led two non-profit organizations—Carman Ministries and Carman World Outreach. For his work with youth, he was awarded the House of Hope Humanitarian Award, whose prestigious recipients also include Billy Graham and Ronald and Nancy Reagan, among others.
WATCH NOW: Carman "Addicted To Jesus (feat. dc Talk)" Official Music Video
In 2013, Carman underwent treatment for multiple myeloma but was declared cancer free the following year. In early 2020, he announced his cancer had returned. Despite his diagnosis, he was scheduled to embark on a 60-city tour later this month.
He's finally met "The Champion" face to face.
WATCH NOW: Carman "Who's in the House" Official Music Video