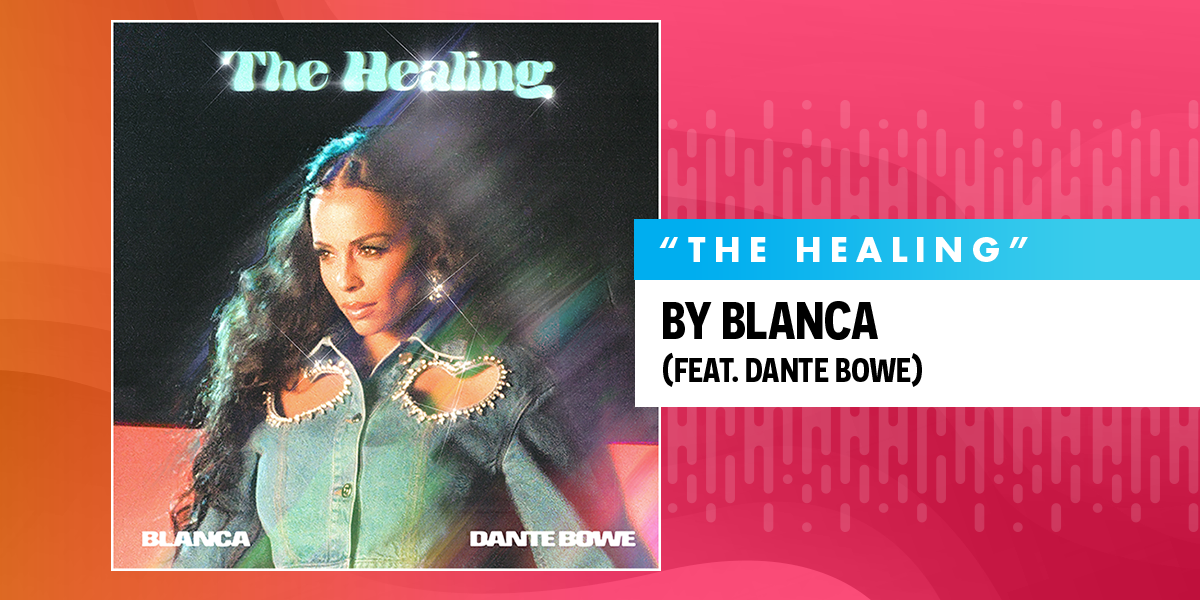 Following vulnerable track "Even At My Worst," @Blanca debuts new song "The Healing." The equally transparent future hit features a cameo by @Dante Bowe, who also appears in the official music video.
WATCH NOW: "The Healing (feat. Dante Bowe)" Official Music Video
Inspired by the divine personal healing Blanca experienced following the illness and subsequent death of both of her parents and a painful divorce, the heart-pumping anthem is her confident declaration that the architect of heaven and earth is the very same God who draws near to mend the hearts of His children.
RELATED CONTENT: "The Healing" by Blanca (feat. Dante Bowe) with K-LOVE First
"This song came from my journey of brokenness and seeing God heal areas of my life that I thought were dry and deserted," she shares. "It's a crazy thing when you can turn your pain into praise, your heartbreak into healing and redemption. It's only been by God's grace, but I'm so very grateful for every single part of this journey."
You can feel courage rising in Blanca with every lyric as she boldly proclaims: "Even when fear tries to dim my light… I won't walk by sight."
The powerhouse vocalist also says the addition of Bowe's warm, scratchy vocal on "The Healing" feels like a full circle moment. "His music, along with songs from the @Maverick City Music camp, were some of the main songs that walked me through this past season of my life. They were a part of my healing," she reveals. "And here I am, getting to share my upcoming single alongside this legend! God is good."
CHECK OUT: "The Healing (feat. Dante Bowe)" Behind The Scenes
The two singers harmonize in lock step in the creative, iridescent visual for the song that literally brings dead things to life in front of the camera.
"The Healing," which premiered exclusively on K-LOVE, previews Blanca's forthcoming full-length studio record, releasing later this year.