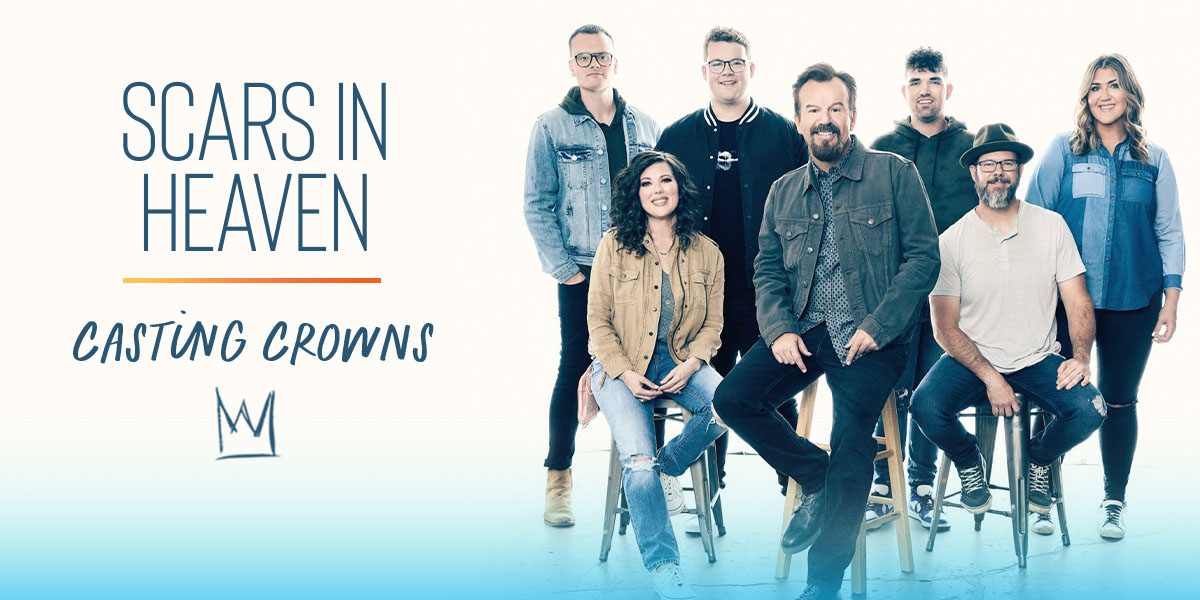 Watching his mom care for her aging parents, who passed away within a year of one another, prompted @Casting Crowns frontman Mark Hall to write "Scars in Heaven." The new song will resonate with anyone who's ever experienced the pain of losing someone they love and reminds listeners that the only scars in heaven belong to Jesus.
WATCH NOW: Casting Crowns "Scars in Heaven" 2021 K-LOVE Fan Awards Performance
"Being a pastor and walking people through loss, there is this moment when we are suddenly very aware of their absence. The world seems quieter. You realize you're not going to hear their voice again. And in those moments, you feel the last moments of their life here," Hall offers. "When we lose someone, our only faith and comfort must come from the Father. It's not going to come from this world, because all we see are reminders that we don't have them. They are with Jesus. They are being held by the hands that bear the only 'Scars in Heaven.'"
WATCH NOW: Casting Crowns "Scars in Heaven" Official Music Video
Hall finished the track with longtime writing partner Matthew West. The song's official music video depicts the moving story of a veteran who loses his wife to cancer.
Casting Crowns debuted the poignant song at the 2021 K-LOVE Fan Awards. "Scars in Heaven" serves as the lead single from the band's upcoming ninth studio record, slated to release in November.
WATCH NOW: Casting Crowns "Scars in Heaven" Story Behind the Song
The emotional ballad arrives at a time when the band members are mourning the loss of former Casting Crowns drummer, Andy Williams, who recently passed away following a tragic motorcycle accident.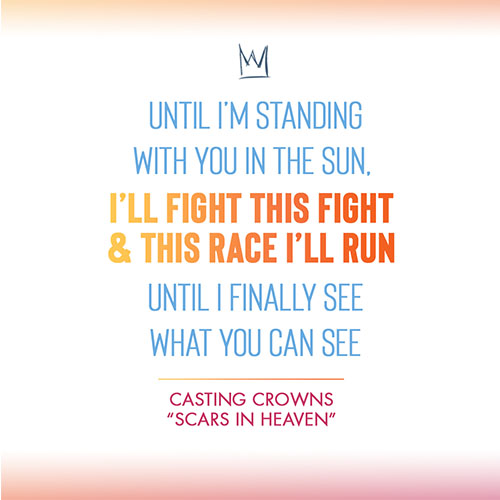 Casting Crowns is set to headline two nights at the iconic Red Rocks Amphitheatre when K-LOVE presents "Live at Red Rocks" in August. The two-time K-LOVE Fan Award-winning group will resume their 20-city "Only Jesus Tour," alongside West, this fall before celebrating the holiday season on this year's "K-LOVE Christmas Tour" with friends Mac Powell, CAIN, Dante Bowe and Jordan St. Cyr.
---
Don't Miss a Beat & Sign Up for K-LOVE's Music Updates!
Get monthly emails with updates on new music, videos, and exclusives from your favorite Christian artists on K-LOVE!