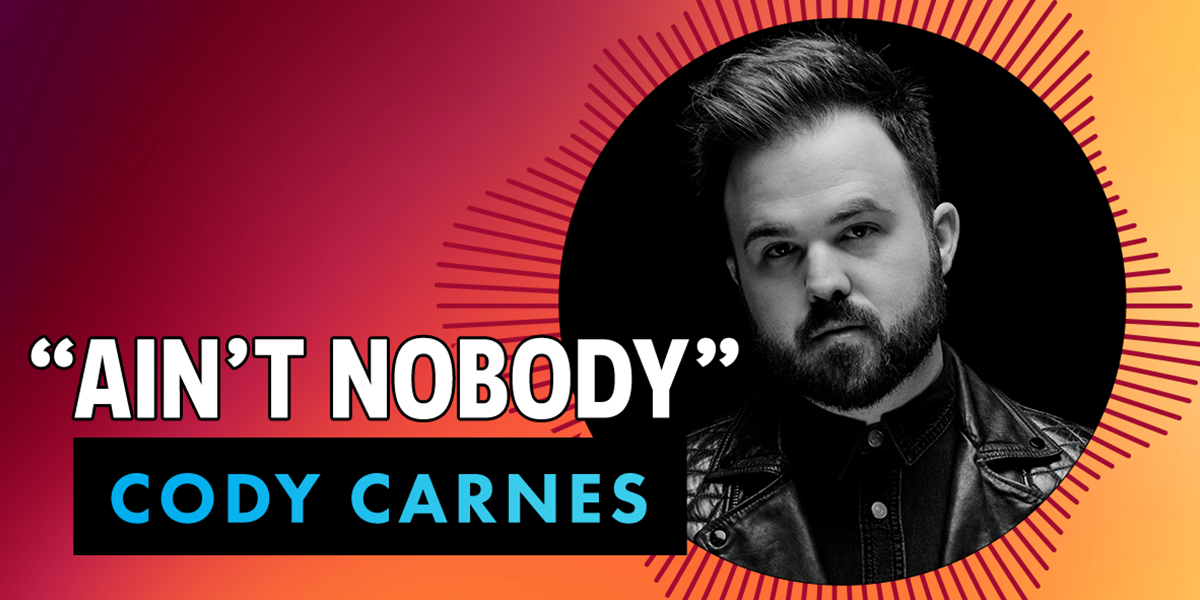 Singer, songwriter and worship leader Cody Carnes tells his story throughout his new three-minute song, "Ain't Nobody." The Gospel-tinged testimony is the lead single from Carnes' forthcoming live album, GOD IS GOOD!, arriving September 30, 2022.
WATCH NOW: "Ain't Nobody" Official Music Video
"I've got a story too good to hide," Carnes begins against a backdrop of soulful "oohs." He goes on to boast of the singular power and provision of Jesus, as well as the unconditional love and forgiveness He alone offers. "Ain't nobody love me like Jesus. Ain't nobody love me this good… Tell me who could give me this freedom. Tell me who could get me this far. Ain't nobody love me like Jesus. And I know, I know nobody could," he proclaims surrounded by a round of hand claps and a choir raising their voice in agreement. "Ain't Nobody" was captured along with a host of additional originals during a two-night live recording event in July when the Texas native debuted 20 new songs at The Belonging Co., Carnes' home church in Nashville where he regularly leads worship.
"It's really just a celebration of the love of Jesus and how it's impacted my life," Carnes says of the song. "My kids sing it all the time. They always request it in the car."
He's referring, of course, to the two boys he shares with his wife and fellow recording artist and worship leader Kari Jobe: Canyon, 6; and Kingston, 3. The couple recently wrapped a summer tour with Elevation Worship, where they reunited with the popular worship collective for a nightly rendition of their massive award-winning anthem, "The Blessing." This fall, Cody and Kari will make their Opry debut together on October 1, 2022.
Known for penning songs sung in churches around the world like "Firm Foundation (He Won't)," "Run To The Father" and "Too Good To Not Believe," Carnes released his major label debut, The Darker The Night / The Brighter The Morning, in 2017 followed by 2020's studio collection, Run To The Father. GOD IS GOOD!, his first-ever live recording, will feature guest appearances by Jobe, Natalie Grant and UNITED's Benjamin Hastings.