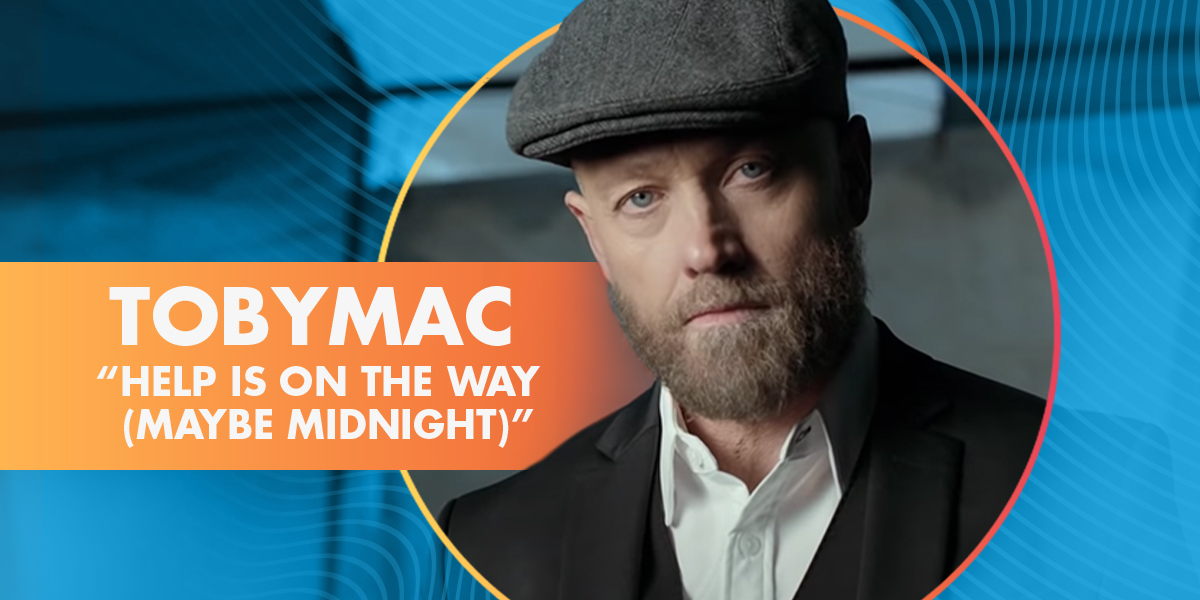 Rising out of the ashes, hitmaker @TobyMac has a message for fans: "Help Is On The Way." The father of five tragically lost his 21-year-old son, Truett, in the fall of 2019. Shortly thereafter, the pandemic hit, halting live events and threatening his livelihood. Then, in September 2020, Toby's sister passed away, leaving one to wonder how much suffering one man can take.
The singer admits any songs that poured out of him following Truett's death were, naturally, sad. He says he prayed, asking God to give him something to hold on to in the middle of the darkness. That's where "Help Is On The Way (Maybe Midnight)" was born.
WATCH NOW: TobyMac "Help Is On The Way (Maybe Midnight)" Official Music Video

Turning to the Psalms for hope, he inadvertently stumbled upon inspiration for his next song, and in tandem, also found a personal lifeline.
"Sing to God a brand-new song. He's made a world of wonders! He rolled up His sleeves, He set things right. God made history with salvation, He showed the world what He could do." Psalm 98:1-2 (MSG)
"I read that 'God is rolling up His sleeves.' What beautiful imagery. This picture turned me from just having hope to yelling it from the rooftops," the three-time K-LOVE Fan Award winner shares. "The God of all creation is rolling up His sleeves on our behalf. What a promise. We are not forgotten, not at all."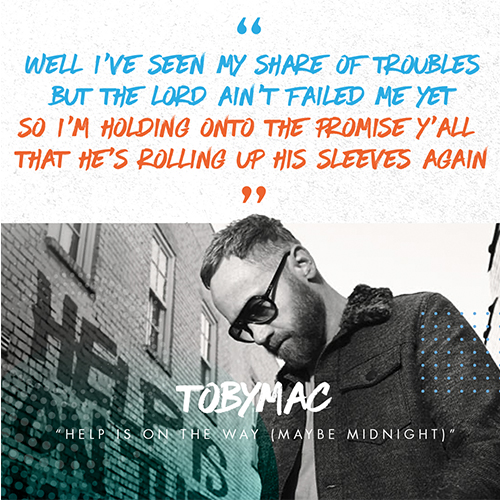 The official music video for "Help Is On The Way (Maybe Midnight)" was filmed in Toby's hometown of Franklin, Tenn., and features his son, Judah.
Happy to be back out on the road and sharing this new song with fans, Toby just wrapped a run of socially-distanced shows on the 2021 "Hits Deep Tour," which also featured @Tauren Wells, @We Are Messengers, @Unspoken, @Cochren & Co., and @Terrian. Next up, he'll hit drive-ins across the Southeast this spring.
WATCH NOW: TobyMac "Help Is On The Way (Maybe Midnight)" Story Behind the Song