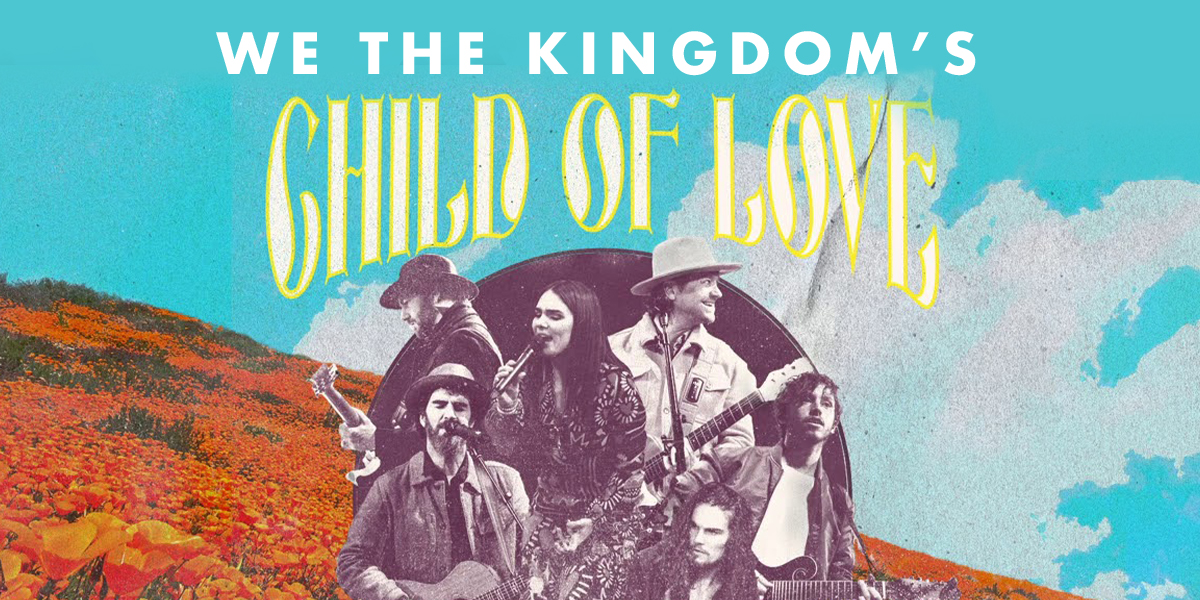 Multigenerational band @We The Kingdom invites listeners into the family of God with their latest song, "Child of Love." The epic jam features vocals and electric guitar by @NEEDTOBREATHE's Bear Rinehart.
LISTEN NOW: We The Kingdom "Child Of Love (feat. Bear Rinehart of NEEDTOBREATHE)" Official Music Video

The song you hear today took a long time to marinate. The band had been playing the initial melody during tour rehearsals for nearly a year-and-a-half and finally completed the song when they went into the studio to record their debut LP, Holy Water. The original album version doesn't include Rinehart, but instead, features a backing Gospel choir. Rinehart was added to the track for the band's deluxe album, which dropped earlier this year. The deluxe edition also includes an iteration of "Child of Love" that features @Maverick City Music.
WATCH NOW: We The Kingdom "Child of Love (feat. Maverick City Music)" Live Album Release Concert

The song celebrates every believer's birthright in Christ. "I think the lyric was 'Child of God' at first, but I never heard it that way, I always heard it as 'Child of Love.' So it's kind of taken on a new meaning for me to understand that I'm a child of God the Father, and He is love," explains We The Kingdom's Franni Rae Cash Cain. "I think sometimes I tend to think of God as an angry God who wants me to do everything perfectly all the time; and that's been my tendency growing up to view God, the Father, that way. This song has helped renew my understanding of who He really is as such a loving Father, and so I'm just excited about how this song is going to speak to other people and hopefully communicate God's love to them."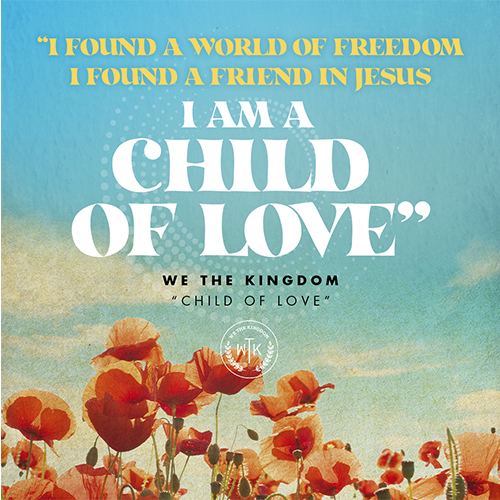 "Child of Love" is the third single from the band's acclaimed debut, following two consecutive No. 1 hits—"God So Loved" and "Holy Water."
We The Kingdom—which also features Ed Cash, Scott Cash, Martin Cash, and Andrew Bergthold—says the song just keeps getting better every time they play it live. They're sure to share it at this year's K-LOVE Fan Awards Kick-Off Concert on May 28, 2021, in Nashville, which is also slated to feature performances by @Crowder, @Elevation Worship, and @We Are Messengers.
WATCH NOW: We The Kingdom "Child Of Love" Official Lyric Video