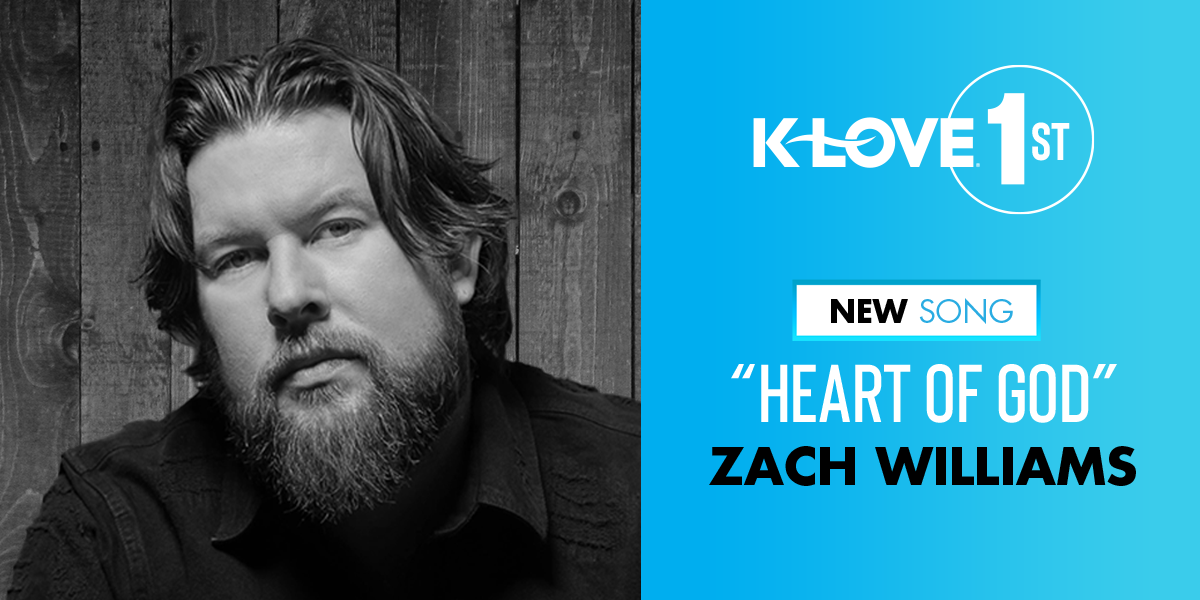 @Zach Williams has a new single with a powerful message perfect for each and every one of us. "Heart of God" is the latest release from the soulful singer that reminds us, "There's only love in the heart of God." The ballad comes with Williams preparing to embark on his Fall 2022 Tour in September, and the fresh offering is sure to become a favorite on stage and over the airwaves.
Listen to Zach Williams's "Heart of God," at the top of every hour exclusively on K-LOVE radio from 3 a.m. - 6 p.m. (PT).
WATCH NOW: "Heart of God" Official Music Video
Stay Informed
Go behind the scenes of Christian music, culture and entertainment.