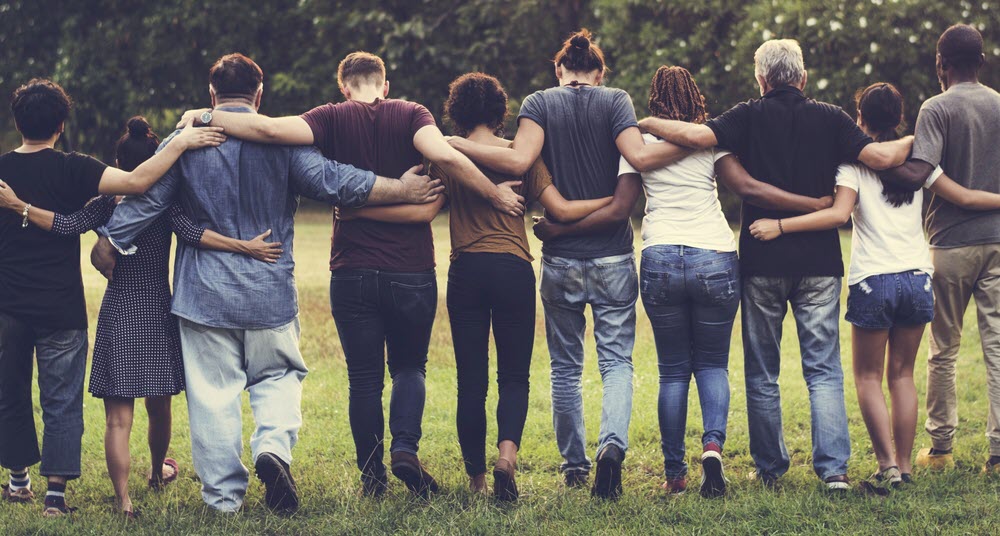 30 Days of Encouragement! What a wonderful way to see how lifting each other up changes everything. A bad day turns around in a snap, someone feels blessed and not so alone in a moment and in an instant, you get to feel the power of a simple smile. All because, today, you made a choice to intentionally put a little more love into the world. Instead of just thinking good thoughts the next 30 days – let God lead you to follow them through. There's a reason making someone else feel good makes you feel good too!
We all need a little encouragement – a little push sometimes….maybe even a big one! A few years back, I was standing at the biggest fork in the road of my life. God was leading me to a place he had put on my heart for many years, but it would mean me moving across the country, on my own for the first time in my life, leaving behind my husband, daughter and basically everyone that I knew and loved. We would be reunited, eventually, but not after at least 7 long Los Angeles months alone. I felt like I was on top of a cliff with no idea how I would survive the fall. All I knew was that God was telling me to "Jump" and to trust Him.
"We'll Skype every day!" they all said.
"I'll come for Christmas!" my best friend shouted, quite excitedly I might add :)
"I'll come out for New Years." my sister belted.
"I'll be out all summer, mom!" said my beautiful Emily.
"We'll be so busy, we'll miss you but time will fly and we'll be together soon. You've got this" said my amazing husband and biggest support.
You see, God had already lined up these awesome people, the "community" that would give me the support and the strength I didn't have. He'd had them playing a part in my life for many years and without them and their love and encouragement, I wouldn't be here writing this to encourage you. It feels weird to say that my biggest encouragement at my lowest point came with a push off a cliff…but it did!
I looked back at my amazing family and friends, hugged them all, leaned forward slowly…..and jumped! To my astonishment, I didn't fall, I flew! My trust in God and their encouragement my only wings…..the wind rushed through my hair, the weightlessness for that moment was exhilarating! They cheered from the top with tears and smiles. I not only survived, I thrived and with no broken bones! Whoop! Bonus!
But I wouldn't have, alone.
Alone, I would have hit the ground hard, a crushed-up pile of mess. But God knew how to guide me safely and he surrounded me with the people who would love me through that experience and I'm forever grateful.
God made us for each other – he loves us through each other. Taking advantage of the opportunity to be someone's cheerleader, whether it be at their lowest point or simply to lift them a little higher should be something that excites us and like Hebrews 10:24-25 says, "Let us think of ways to motivate one another to acts of love and good works. And let us not neglect our meeting together, as some people do, but encourage one another, especially now that the day of his return is drawing near."
Is there somebody in your life that needs a "push" today? I pray that you'll encourage them. Be the wings, the parachute or the net they'll need when they take that chance, fall forward, open their arms to find out they can fly too…
Randi :)