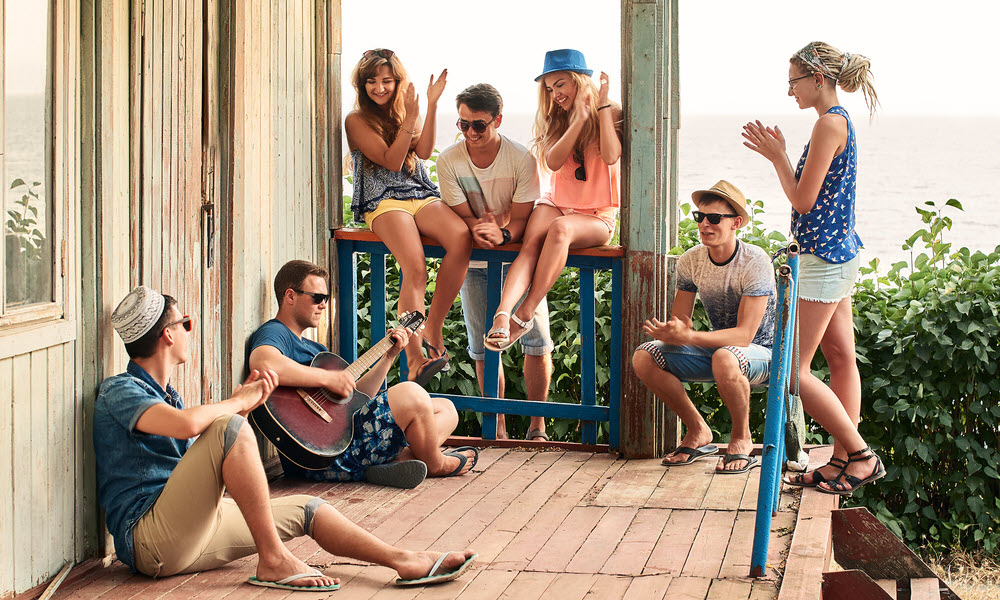 Ever been on vacation somewhere, and you are sure that "The people here are just friendlier than at home! They're just so friendly!"? I guess that's true in some places, but it's my thinking that the common denominator here, might be you. No, not you, "Vacation You." Maybe it's a more outgoing, relaxed, unguarded you that brings out the nice in so many people.
I have a friend, "Dan The Vitamix Man" who is Vacation Dan every day. He gets that it's not much more effort to wake up deciding to make people laugh at the grocery checkout, or to send a random JibJab dancing video of himself, just to make your day. I remember him asking the girl at Krogers when we were on a trip if they take out-of-state cash. What? Well, she and her manager got a great laugh and so did we.
Dan does that all day, every day. During these 30 Days of Encouragement, how about once a day?
My Grandpa Detrow was like that, and he was my personal hero. For years I said that I was too shy to be like my hero, but I learned (Wayyyy late) that what I was yesterday, I don't have to be today. I'm done with "I'm (fill in the blank)" statements and beliefs. God is bringing out the Grandpa Detrow in me, and it makes me so happy.
Please join us during September to be Grandpa Detrow or Dan The Vitamix Man once a day.