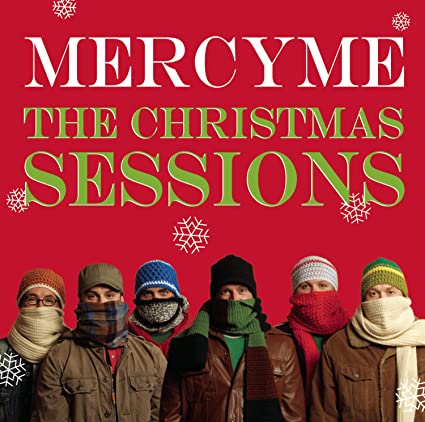 The Christmas Sessions
2016
Artist Info
Before MercyMe became a prominent name across the country, Bart was a youth ministry intern in Florida. His grandmother would always call to check up on him, and was always disappointed when Bart picked up the phone. She blatantly voiced her disapproval by saying, "Well, mercy me, why don't you get a real job?" Little did she know, Bart's grandmother's words would play rather prominently into his future career and become his band namesake.
Getting his start in music by taking choir as an elective when his football dreams didn't pan out, Bart started working with his youth group's worship band behind the scenes, mostly doing video and sound. God opened a door for him one day, when the youth group's lead singer didn't fare so well on stage, and Bart stepped in and aced his audition.
The gig ended up going so well that Bart, along with MercyMe's future pianist Jim Bryson, eventually traveled to Switzerland to play a worship gig. It was during that particular trip that Bart and Jim seriously considered pursuing music full-time.
So Bart, along with his pal, Mike Scheuchzer, who plays guitar, moved to Oklahoma City to form what would end up being MercyMe.
While living in an old, abandoned daycare center that also served as the band's makeshift studio, MercyMe wrote "I Can Only Imagine," which reached far beyond the confines of Christian radio.
MercyMe was certainly no one-hit wonder. With the release of the album Spoken For (2002), both the title track and "Word of God Speak" were huge successes. In fact, "Word of God Speak" was not only named the Christian Song of the Decade in 2009 by Billboard Magazine, but MercyMe was awarded with the "Christian Adult Contemporary Songs' Artist of the Decade" honors, as well.
Since then, the band has produced albums that reflect whatever season of life they're in; thus, gifting their listeners with a wide array of songs, some solemn and other's more energetic, including "Beautiful," "You Are I Am," "Greater" and "Even If."