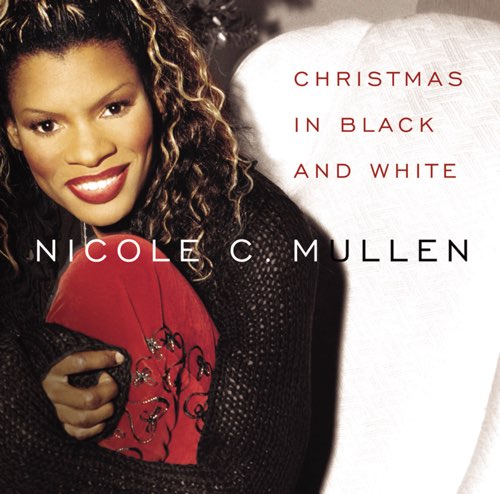 Christmas In Black And White
2002
Artist Info
While Nicole C. Mullen has won multiple Dove Awards for her songs "Redeemer" and "On My Knees," a song she co-wrote with her husband David Mullen and Michael Ochs that was made popular by fellow artist Jaci Velasquez, she began by taking a supporting role for a number of other Christian artists. Before beginning her solo music career, Nicole was an in-demand back-up singer and choreographer for the likes of Michael W. Smith, Amy Grant, and the Newsboys, as well as a voice on the popular Veggie Tales videos.
Nicole continued her successful solo run with her 2001 album Talk About It, the Grammy-nominated Everyday People in 2005, the Sharecropper's Seed in 2007 and her latest, GMA-nominated Captivated in 2011.
In addition to traveling and performing her music, Nicole has established a mentoring group for young girls called The Baby Girls Club. She and her husband are also youth leaders in the local church, tutor inner-city youth and participate in the Kids Across America summer camp for inner city youth.
If all of this wasn't enough to keep her busy, Nicole is also active with the International Needs Network Ghana, an organization that helps free the Trokosi slaves in Ghana.