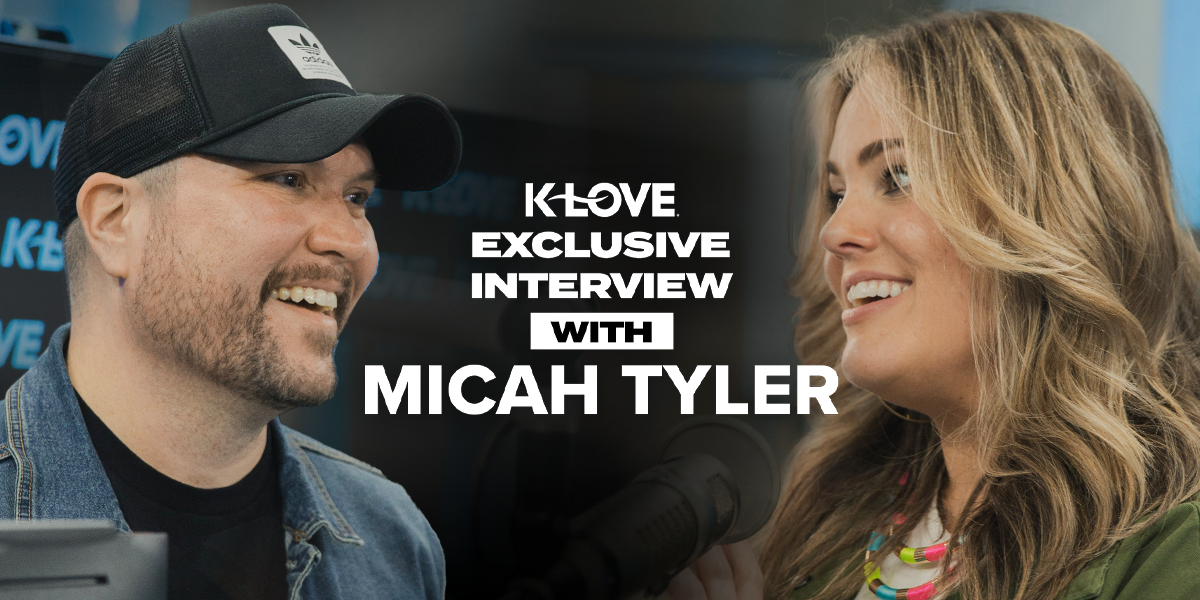 @Micah Tyler has added another job title to his repertoire.
The new author - as well as singer, songwriter and worship leader - recently stopped by the K-LOVE Studios for an encouraging conversation with DJ Lauree centered around his brand-new book, "Walking Free: Taking Small Steps to a Big God."
Tyler, whose hit song, "Walking Free," has been on the K-LOVE airwaves for over two years, realized he had so much more to share than what could fit in the lyrics of a three-minute track. So, from his experiences as a former youth pastor, his journaling and simply walking alongside God, the native Texan put together a 42-chapter, devotional-style offering that will help readers know Jesus over and over again.
RELATED CONTENT: Book Spotlight: Micah Tyler's 'Walking Free: Taking Small Steps to a Big God'
"I travel all over the world, and as I go, I [hear] so many different stories, [meet] so many different people, so many different points of views, many different roads I've taken… But I found that the common thread between all of us is that God keeps putting breath in our lungs for a purpose," Tyler said. "And the thing is, every time that breath is mentioned in Scripture, there's purpose attached to it. In the beginning, God created the heavens of the earth, and he said, 'Let there be light,' with his breath.
"So, right now, the only people who get to read this book are people who have breath in your lungs. That means everybody's qualified. But we're all disqualified because of our sin of being able to just walk in the true freedom of knowing Jesus. So, when he comes, and he lays out this opportunity to invite us, who the Son sets free is free indeed. I find that everywhere that I go, everyone needs to be free and be free indeed."
Tyler's book is available now at K-LOVE.com, and you can watch his full interview with Lauree as you begin your journey to walk free.