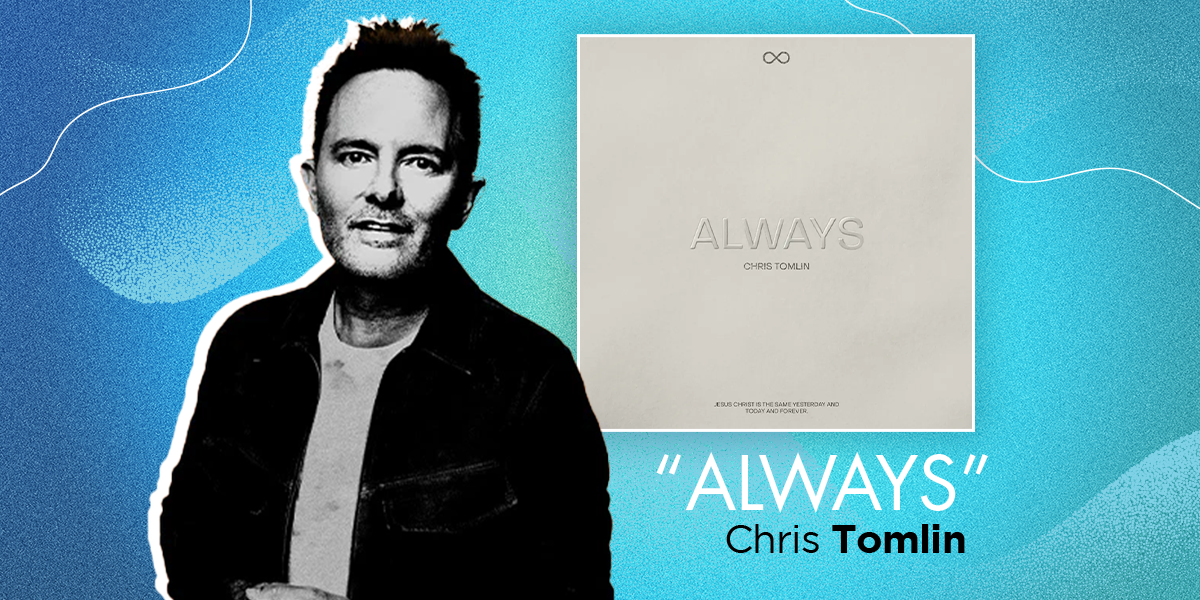 @Chris Tomlin performed his brand new song, "Always," for the first time on this year's "Tomlin UNITED Tour," a co-headline bill with Australian worship outfit @UNITED that made the cut on Pollstar's coveted "Top 10 Worldwide Tours" list. "Always" reveals the award-winning artist returning to his congregational-friendly worship roots with a message inspired by Hebrews 13:8: "Jesus Christ is the same yesterday, today, and forever."
WATCH NOW: "Always" Live Performance Video
"The God we read about in the Scriptures — the God of signs and wonders — is the same God we worship today and is the same God we put our trust in for the future," Tomlin says of the lyrical meaning behind the fresh offering.
The memorable track will serve as the namesake of Tomlin's upcoming studio project, slated for release Sept. 9, 2022. The new album will encompass 13 tracks, 12 of which were co-written by the renowned songwriter himself. Moreover, ALWAYS features guest appearances by @Elevation Worship, @Brandon Lake and @Steffany Gretzinger.
"These songs were written with the intention of helping people connect with God, and already throughout just the beginning of this process with the songwriters, our families and friends, and the incredible team that helps bring these songs to the world, I have started to see God take these songs and impact hearts and lives," Tomlin says of his forthcoming record. "My prayer is that God continues to take this music and use it in ways I could have never imagined — in ways only He could and in ways that point the glory back to Him."
RELATED CONTENT: Chris Tomlin Joins Skip & Amy for an Exclusive Interview
The official live performance video for the song was captured this spring during Tomlin's annual "Good Friday Nashville" event held at Bridgestone Arena. In addition, he performed "Always" live at the 2022 K-LOVE Fan Awards. The 27-time Dove Award winner also led the song during his appearance at this year's CMA Fest in Nashville, where he became the first Christian artist to be chosen as the "CMA Artist of the Day" in the festival's 49-year history.
"Always" marks Tomlin's first solo work following a string of collaborative projects, including 2020's Chris Tomlin & Friends and 2021's subsequent Chris Tomlin & Friends: Summer EP. Both collections showcased the respected worship leader writing and recording with some of country music's biggest stars, such as Lady A, Thomas Rhett and Florida Georgia Line.