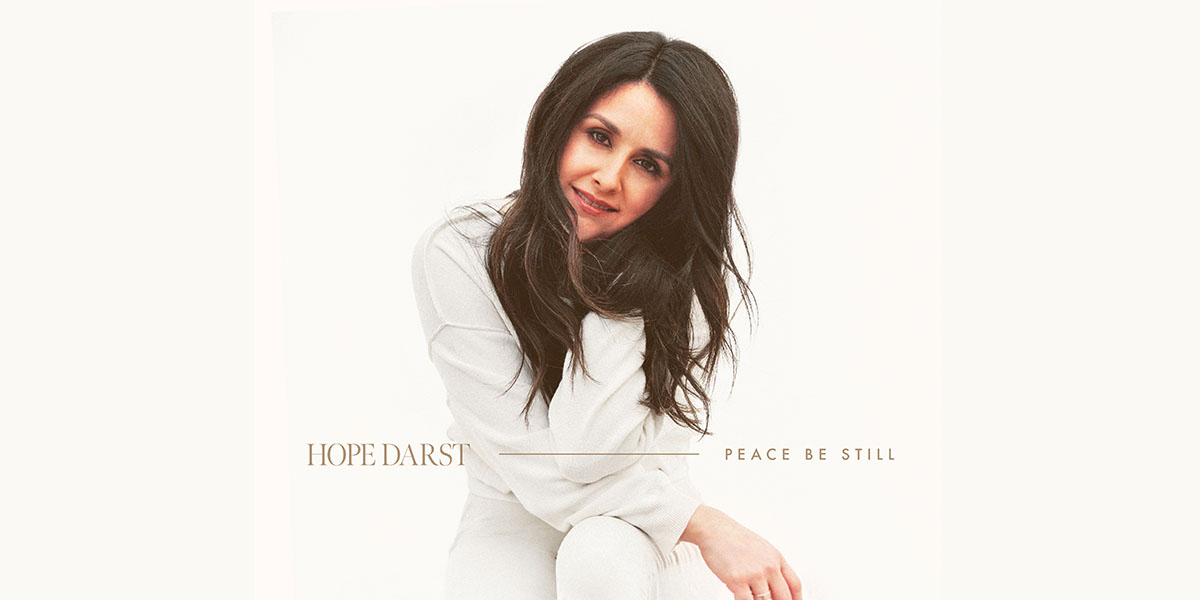 Newcomer @Hope Darst gets her debut close-up in the official music video for "Peace Be Still." Backed by a full band, with an upright piano and lush strings taking center stage, Darst gives a powerful performance of the hope-filled worship anthem.
"I will never forget the first time I led it at church. I remember thinking, 'What is happening right now? These people are singing this like their lives depend on it.'"
The video premieres today, and K-LOVE has your exclusive first look. Watch the video below.
Darst penned "Peace Be Still" with songwriters Mia Fieldes and Andrew Holt during a songwriting camp for her church, The Belonging Co., where she regularly leads worship. She entered the songwriting session riddled with anxiety, feeling unqualified to be working alongside such seasoned songwriters.
"I'd been battling anxiety and fear and insecurity for the last couple of months, and it was keeping me up at night," Darst admits. "So we just sang to that fear, and we just began to declare God's promises and say, 'We're going to sing the opposite of what we feel. We're not going to be led by our feelings right now.' I think that is the power of worship. It's a way to sing our way into the truths of God before we feel it, before we see it."
Initially, the song was solely written for The Belonging Co. Darst had no intention of recording it. In fact, Lauren Daigle actually went into the studio originally and recorded it for an album released by their church, unintentionally planting a seed that grew into a song that people all over the world began to claim as their own.
"We didn't know that Lauren was going to end up singing it for the church record. We didn't know that people were going to respond to it the way they have," Darst recalls. "We were just writing a song to get us through a season. That was it."
Several years after writing the song, at the encouragement of close friends and family, Darst went into the studio to put her own stamp on "Peace Be Still." The song now serves as the title track for her debut album, slated for release on Aug. 21.