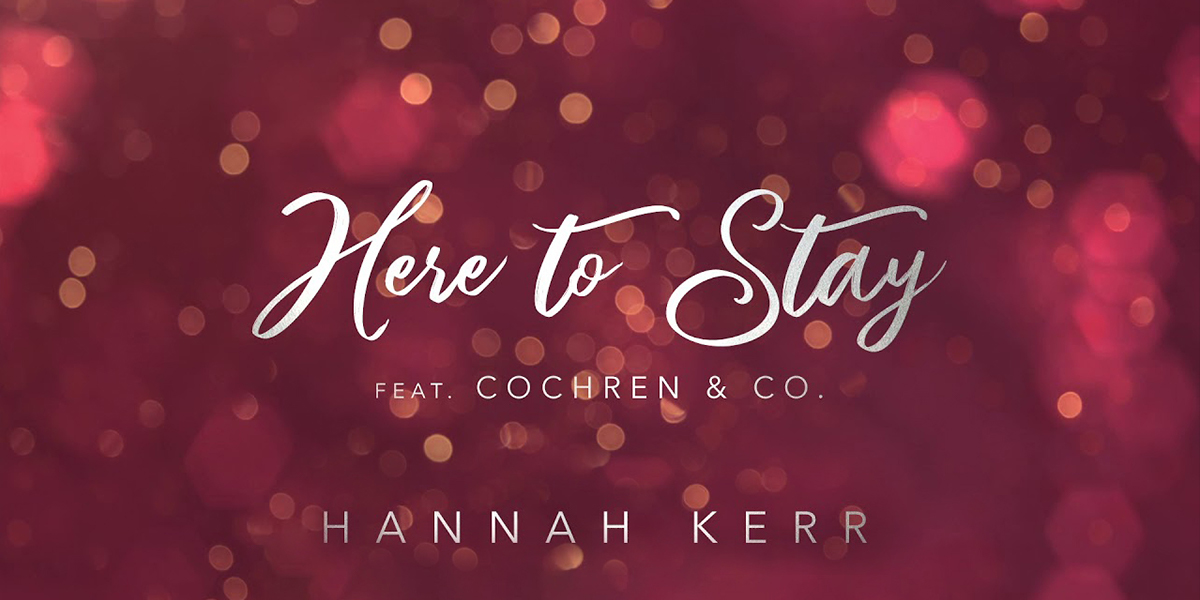 New artist @Hannah Kerr returns with a reminder that hope is here to stay long after the Christmas decorations come down. The intangible gifts Christ brought to earth as a baby—peace, hope, and love—remain unchanging every single day of the year.
"Here to Stay" finds Kerr laying down her troubles and choosing to find the joy in every circumstance this holiday season. The swagger-filled track turns into a powerful duet in the second verse with a guest vocal from Michael Cochren of @Cochren & Co.
LISTEN NOW: Hannah Kerr "Here To Stay"
The choir-assisted original—co-written by Kerr, Cochren, and Tyrus Morgan—is one of five new tracks Kerr added to a deluxe edition of her debut seasonal effort, Christmas Eve in Bethlehem.
"During this crazy year, I've felt so inspired to write songs about hope and our God who never changes. Even with 2020 being so difficult for many of us, we can look at the Christmas story and remember that God is with us. His love is never out of season; it's always available to us, and I hope these songs I've chosen to add on remind people of that," Kerr shares about the expanded release. "This is a collection that sums up what Christmas means to me: spending time with family, feeling warm and joyful, praising God for His unchanging love, and remembering the hope of Jesus Christ, our Emmanuel."
In March, the "Split the Sea" singer married fellow songwriter Jason Earley, who also plays guitar for Kerr on the road.
Music runs in the family. Kerr's father heads up Nashville record label Black River Entertainment, and her brother Josh is a well-respected songwriter who's penned hits for Riley Clemmons, for KING & COUNTRY, and a slew of Country acts.
SIGN UP NOW: Keep the holiday tunes going and get 25 days of music with the K-LOVE Christmas Music Advent Calendar!