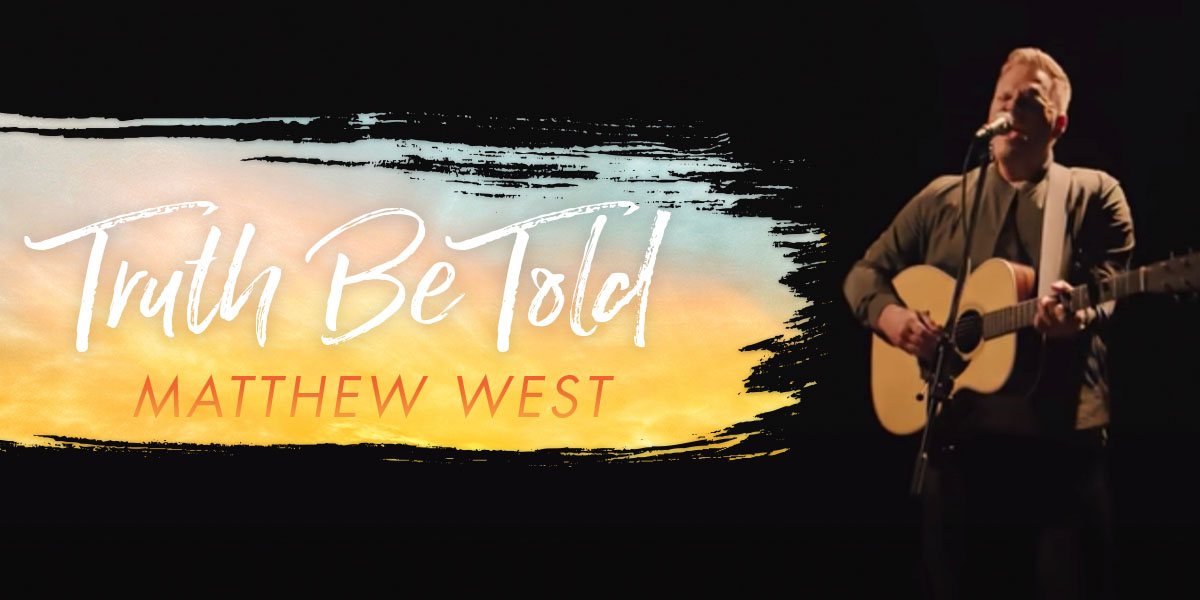 The first lie we always tell ourselves is that we're supposed to have it all together. At least that's what Matthew West says in his new song, "Truth Be Told," found on his latest album, Brand New.
West encourages listeners to not hide their scars or their problems for fear of what other people will think in the song he calls "autobiographical." Instead, he wants people to know that no one's life is perfect (not even his), so there's no reason to keep the messy parts of our lives a secret.
WATCH: Matthew West "Truth Be Told" Official Music Video
The piano-led ballad speaks to the importance of being vulnerable—especially in Christian circles.
"This song is an honest attempt by me to be, well, honest. Authenticity is easier said than lived," West shares of the inspiration behind "Truth Be Told." "I think deep down we all like the idea of showing who we really are, warts and all, to the world. But allowing others to see the rough-around-our-edges is a scary thing. What will people think? How will they judge me when they know I'm anything but perfect?"
The official music video for the transparent track features vignettes of a man battling an alcohol addiction behind closed doors, a church janitor struggling with the loss of his wife, a mom posting a curated photo on social media that contrasts her real life and a popular cheerleader whose home life is less than cheerful.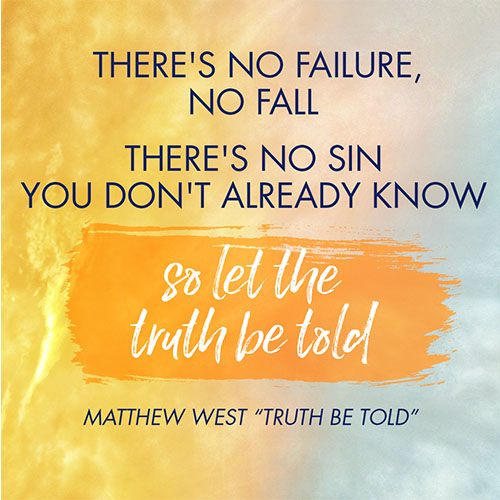 "The crazy thing is, the truth is already told when it comes to God. Scripture says nothing in our lives is hidden from Him," West adds. "To understand that there is a God who sees every secret sin, every struggle, every thought, every mistake, and loves you still—that is a freedom like no other."
WATCH: @Matthew West "Truth Be Told" Live at the Caverns