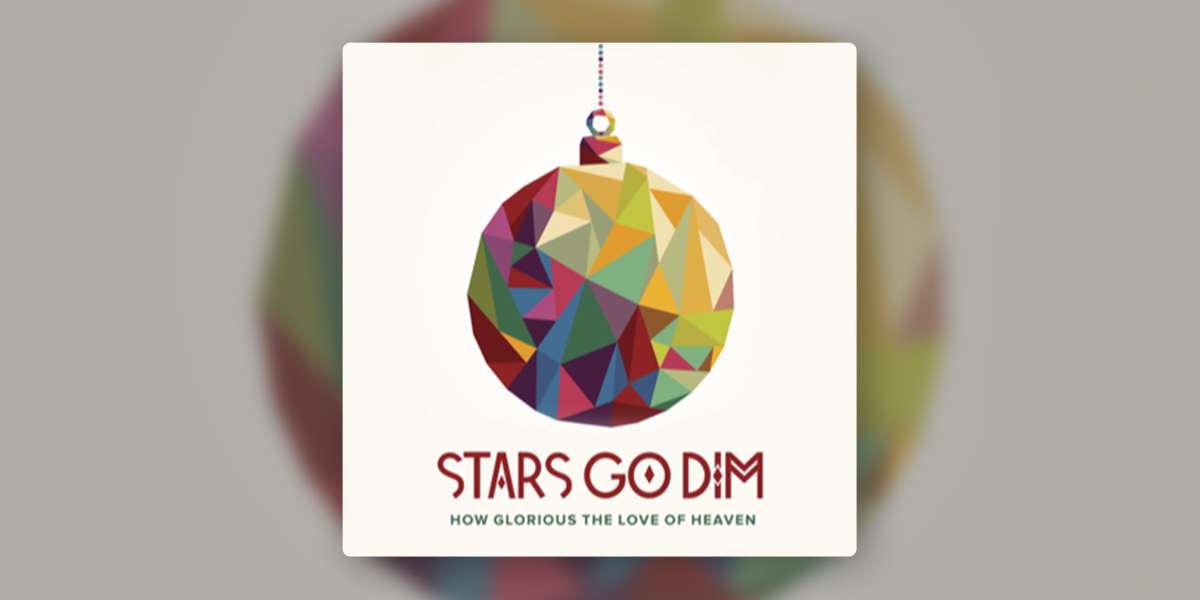 "How Glorious The Love of Heaven," an original Christmas single by Stars Go Dim, proclaims the truth of the season, praising God for the gift of His Son. Propelled by a steady beat, the worshipful selection shines with stacked vocals and an unmistakable falsetto courtesy of Chris Cleveland, who uses Stars Go Dim as his musical moniker.
The song—co-written by Cleveland—is found on @Stars Go Dim's sole holiday offering to date, 2018's three-track Christmas EP, Christmas Is Here. In addition to "How Glorious The Love of Heaven," the brief seasonal effort includes the original title-cut and a cover of traditional favorite "I'll Be Home For Christmas."
LISTEN NOW: Stars Go Dim "How Glorious The Love of Heaven"
Like many of his peers, the "You Are Loved" singer has gotten creative this year in regards to interacting with fans in safe ways. Throughout the fall, Stars Go Dim performed a string of free, socially-distant shows in select areas. The father of three has also been busy writing this year, lending his lyrical talent to new songs recorded by Bethel Music Label and Maverick City Music.
Cleveland will likely be home for Christmas this year with his family in Franklin, Tenn.
SIGN UP NOW: Keep the holiday tunes going and get 25 days of music with the K-LOVE Christmas Music Advent Calendar!