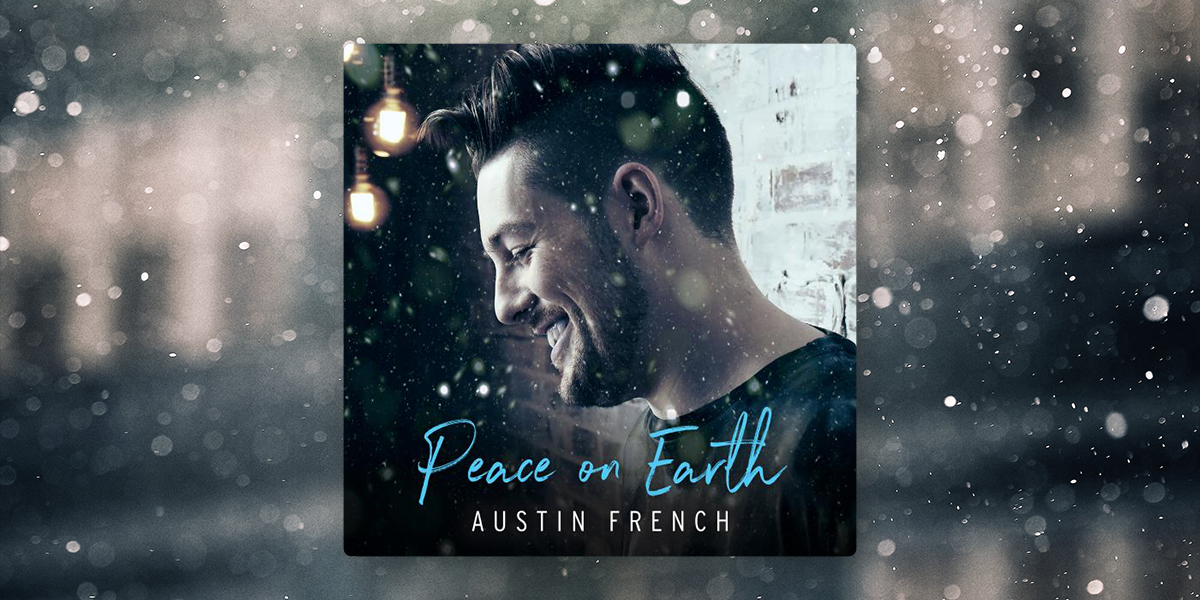 Singer, songwriter, and pop artist @Austin French releases the first Christmas single of his career with "Peace On Earth." The original song, co-written by the Dove-nominated artist, offers the very thing we need most in 2020. The building ballad celebrates the Prince of Peace as He came to earth in the form of a baby.
In keeping with the holiday theme, earlier this week, French played "Peace On Earth" during a special Christmas Livestream that found the Georgia-born family man, his wife, and their trio of kids sharing an evening of festive music, stories, laughter, and all-around holiday cheer with listeners around the world.
WATCH NOW: Austin French "Peace on Earth" Official Lyric Video
The sweet, hopeful ballad concludes a year that saw the father of three release a memoir, Jesus Can, and a new EP, Wake Up Sleeper. The "Freedom Hymn" singer also took his new songs and stories directly to fans out on the road, performing a limited run of drive-in dates in select cities.
LISTEN NOW: To The Official Audio of "Peace on Earth"
SIGN UP NOW: Keep the holiday tunes going and get 25 days of music with the K-LOVE Christmas Music Advent Calendar!