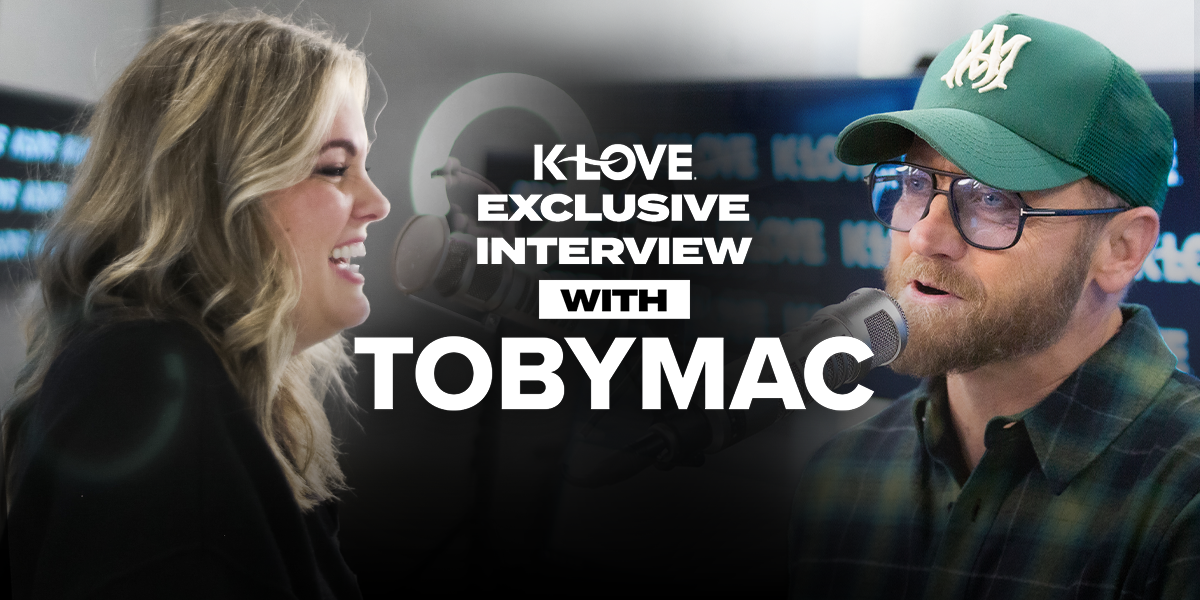 TobyMac's talent doesn't just shine through on stage with a microphone in his hand - he's impressive with a bean bag, too.
During a recent visit to the K-LOVE Studios, the seven-time GRAMMY winner sat down with K-LOVE DJ Lauree for a conversation that led to a discovery of their shared love of cornhole – a craft the singer/songwriter says he's spent at least 10,000 hours perfecting over time.
RELATED CONTENT: Meet the 'Hits Deep 2023' Starting Lineup
TobyMac also continues to dedicate plenty of time to his music, and the pair discussed his album, "Life After Death," the project that was born after the passing of his son, Truett, in 2019. That tragedy left TobyMac and his family wrought with grief, but out of the shadows has come triumph once more, a truth that is revealed during this uplifting conversation.
"I think it either brings you together or pulls you apart, and I can sit here in front of the whole world and say I'm so grateful that it's brought us together," TobyMac said. "I wouldn't want anyone to have to walk through it, but I'm glad that the love that surrounded us from our community first here in Franklin [Tennessee], the people that love us, and the people that we love, and then even to the people that are listening right now or watching. I'm so grateful for their prayers, and I can honestly say that there wasn't a moment that we didn't feel surrounded by love. Not a moment. And I'm grateful for that. I really am."