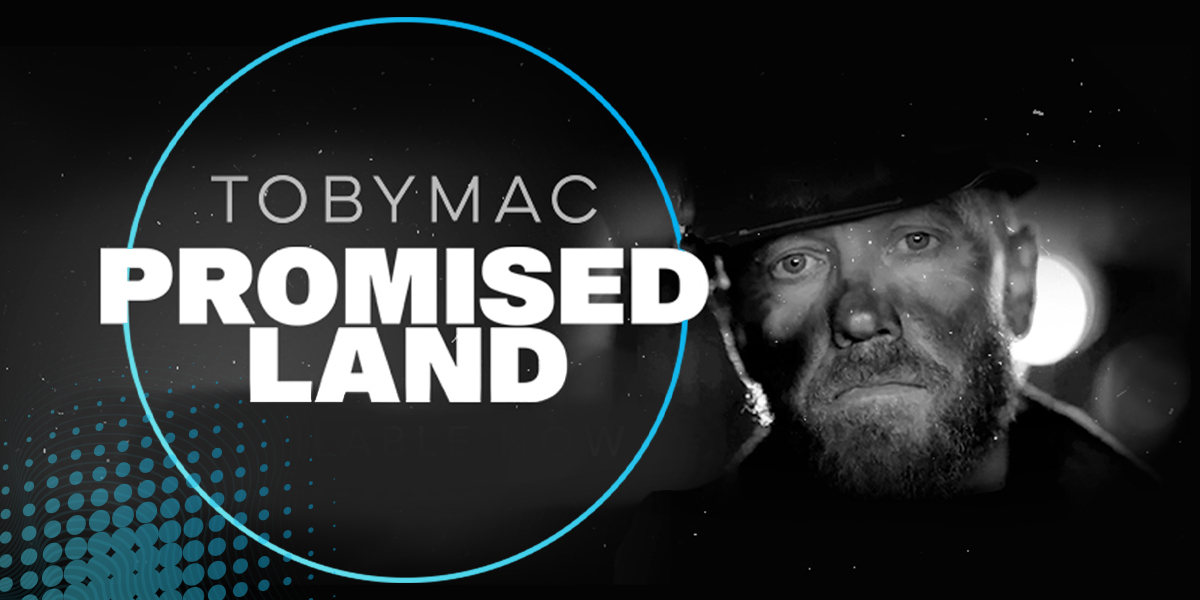 @TobyMac's brand new song, "Promised Land," keeps a steady mid-tempo beat as he pays homage to the hardworking men who paved the way for him. His grandfather was a coal miner in West Virginia, who died of black lung. Toby's own father grew up in a mining camp.
WATCH NOW: Official Music Video of "Promised Land"
"It was a hard life," the three-time K-LOVE Fan Award winner acknowledges. "A life where I imagine they must have really wondered, 'Where in the world is my promised land?'"
WATCH NOW: The Story Behind The Song "Promised Land"
The multi-Platinum singer shares that he's discovered that maybe the proverbial "Promised Land" isn't actually the destination we all think it is. "The lyrics land where I want my life to land—that the promised land is no land at all, but a relationship with the King who loves us deeply," Toby says of the song he wrote with his longtime friend and golfing buddy Adam Agee. "It turns from, 'Where's my promised land?' to 'You're my promised land.' Maybe the promised land we're looking for is no place at all, but a person named Jesus."
In honor of his late father and grandfather, Toby filmed the video for "Promised Land" in a West Virginia coal mine, stepping into the role of a dust-covered miner himself. The deeply thoughtful track arrives hot on the heels of his multi-week chart-topper "Help Is On The Way (Maybe Midnight)."
RELATED CONTENT: TobyMac Writes New Song "Help Is On The Way (Maybe Midnight)" in the Aftermath of Losing His Son
There's no doubt the award-winning singer will bring both songs to life on stage this fall on select dates of the "Hits Deep Tour" followed by "The Theatre Tour," which will find the entertainer playing a series of intimate shows in smaller, iconic venues across the country.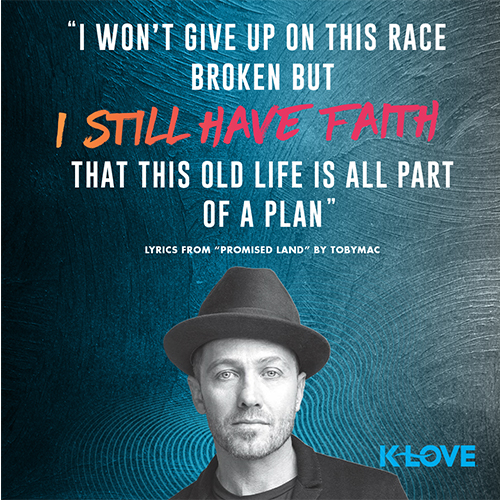 Additionally, the lineup for TobyMac's "Hits Deep Tour 2022" was recently announced. @Crowder, @CAIN, @Cochren & Co. and @Terrian are all set to join the hitmaker out on the road early next year. The highly-anticipated annual outing launches Feb. 9 in Jonesboro, Ark., and concludes Apr. 2 in Pittsburg, Pa. Click here for a full list of "Hits Deep Tour 2022" dates and cities.