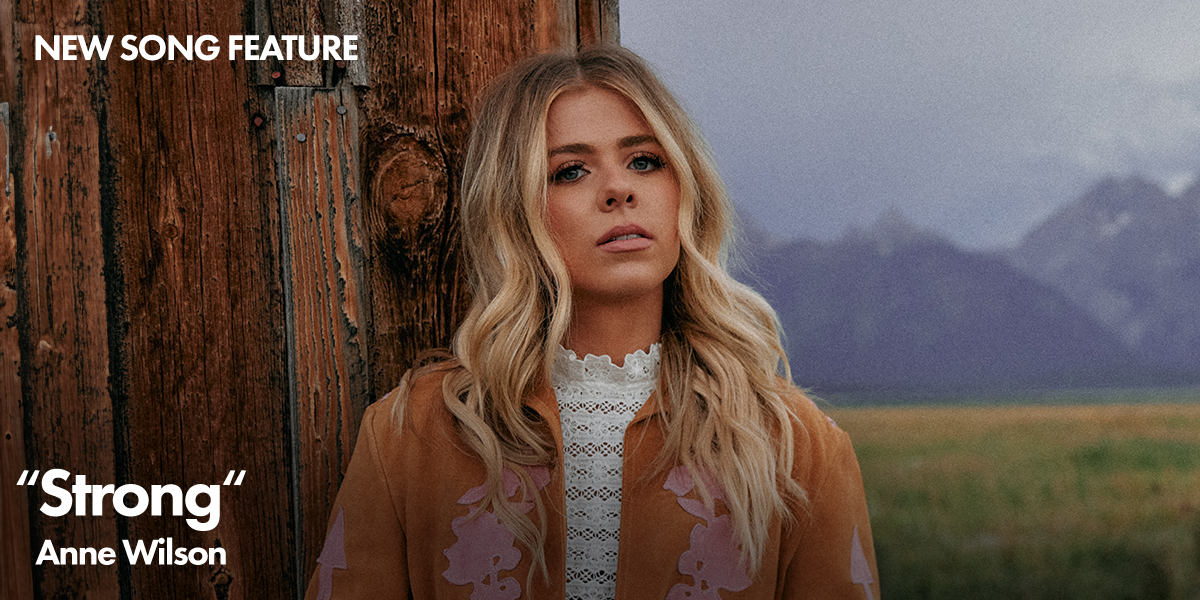 With her warm, gravelly tone and her farm girl aesthetic, it was only a matter of time before country music took note of Anne Wilson. The day just arrived sooner than expected. Following the massive success of signature hit, "My Jesus," and subsequent singles, "Sunday Sermons" and "Hey Girl," Wilson is officially entering her country era with "Strong." But rest assured, she isn't leaving Christian music in the dust. If you need solid proof, look no further than the lyrics of "Strong."
Penned by the same prolific trio behind "My Jesus" — Wilson, Matthew West and Jeff Pardo — "Strong" is a testament to the power of time spent on your knees and in the Word of God. While country music's hallmark storytelling is ever present in Wilson's lyrical turn of phrase on the wide-open ballad, the message is anything but watered down. The songstress acknowledges that life is brutally hard, but God's strength is always bigger than our greatest weakness.
"Strong" is one-third of a three-pack recently released by the two-time K-LOVE Fan Award winner. Titled "REBEL (The Beginning)," the fresh song bundle starts the countdown to Wilson's highly anticipated sophomore album. "I am beyond excited to send this new music out into the world," the Kentucky native shares. "These three songs felt like the perfect way to begin the next chapter of my musical journey. And I've got a lot more songs I've been writing, so this truly feels like the beginning of something special."
While "Strong" is now spinning at Christian radio, the EP's "Rain in the Rearview" is simultaneously going for adds at country radio, introducing Wilson to a second format.
The Platinum recording artist just wrapped her 20-city, sold-out "My Jesus Tour," the first headlining trek of her career. Meanwhile, she's slated to introduce country fans to "her Jesus" on tour next year providing direct support for chart-topping baritone Scotty McCreery on the county crooner's "Cab in a Solo Tour," launching Jan. 26, 2024.