Posted on Thursday, Jul 15, 2021 by Lindsay Williams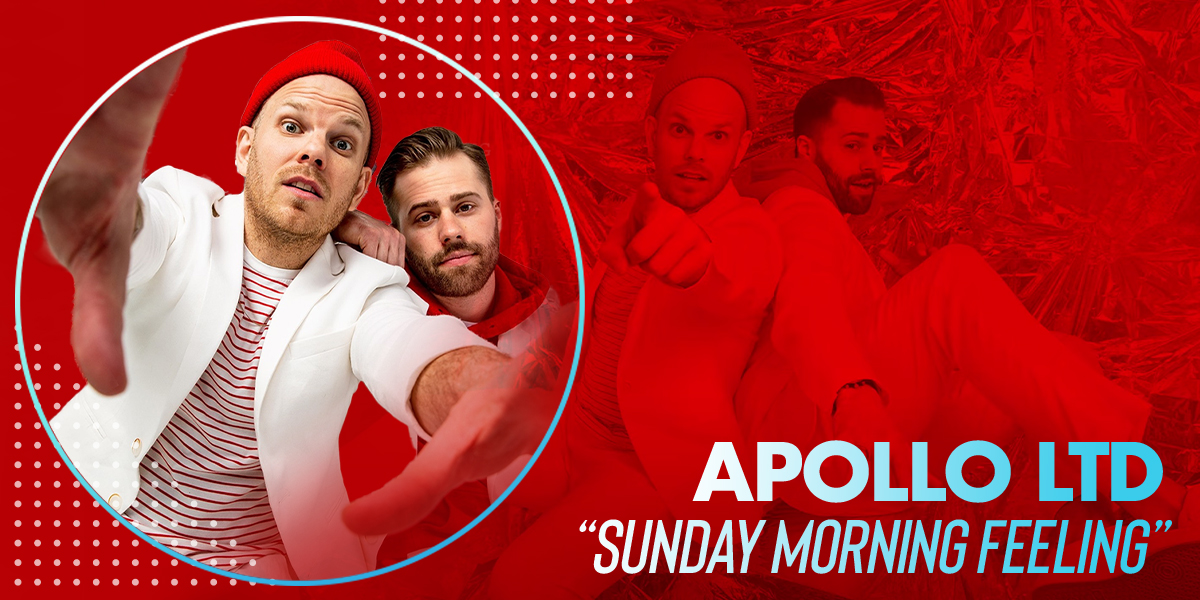 Pop duo Apollo LTD might just be vying for "Song of the Summer" with their latest single, "Sunday Morning Feeling." The bright track is the perfect roll-your-windows-down-and-crank-the-radio-loud kind of anthem welcoming the long sun-kissed days that define summertime.
LISTEN NOW: Apollo LTD "Sunday Morning Feeling (feat. Ryan Stevenson)" Official Audio
Featuring @Ryan Stevenson, "Sunday Morning Feeling" ushers in a smooth groove and a subtle perspective shift urging listeners to remember that God is working all things for our good. The song highlights the difference between fleeting happiness and real joy. Happiness changes with our circumstances, while joy is solid gold—an unchanging emotion that truly only comes through an authentic relationship with Christ.
"Stress is raining on my parade, but in my soul it's a sunny day. Cause You're good like that. Yeah You're good like that. Even when it's all going wrong, my heart is singing a different song. I can't explain it," the duo sings on the track they penned with Colby Wedgeworth.
With a moniker named after the NASA program that first sent men to the moon, Apollo LTD—comprised of friends Jordan Phillips and Adam Stark—officially launched in 2015. Since then, their songs have been featured on high-profile TV shows like "Grey's Anatomy" and "Station 19" and heard on ESPN, FOX Sports, Comedy Central, NBC and ABC. The duo's electric live show has quickly made them an in-demand act. And this summer, fans will once again have a chance to catch their high-energy performances in-person at festivals across the country.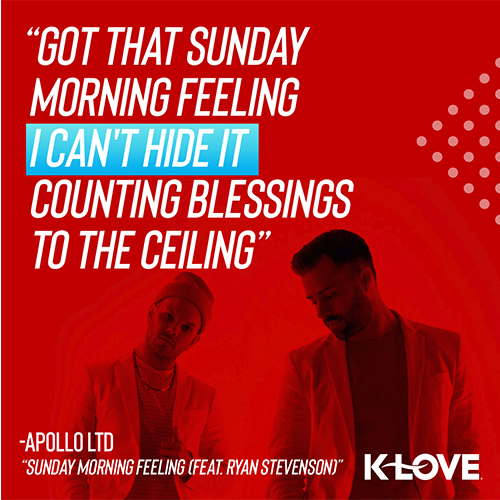 "Sunday Morning Feeling" hails from Apollo LTD's sophomore full-length LP, Nothing Is Ordinary. Everything Is Beautiful. Written during the global pandemic, the album focuses on life's silver linings, inviting listeners to find the good in every circumstance.
---
Don't Miss a Beat & Sign Up for K-LOVE's Music Updates!
Get monthly emails with updates on new music, videos, and exclusives from your favorite Christian artists on K-LOVE!