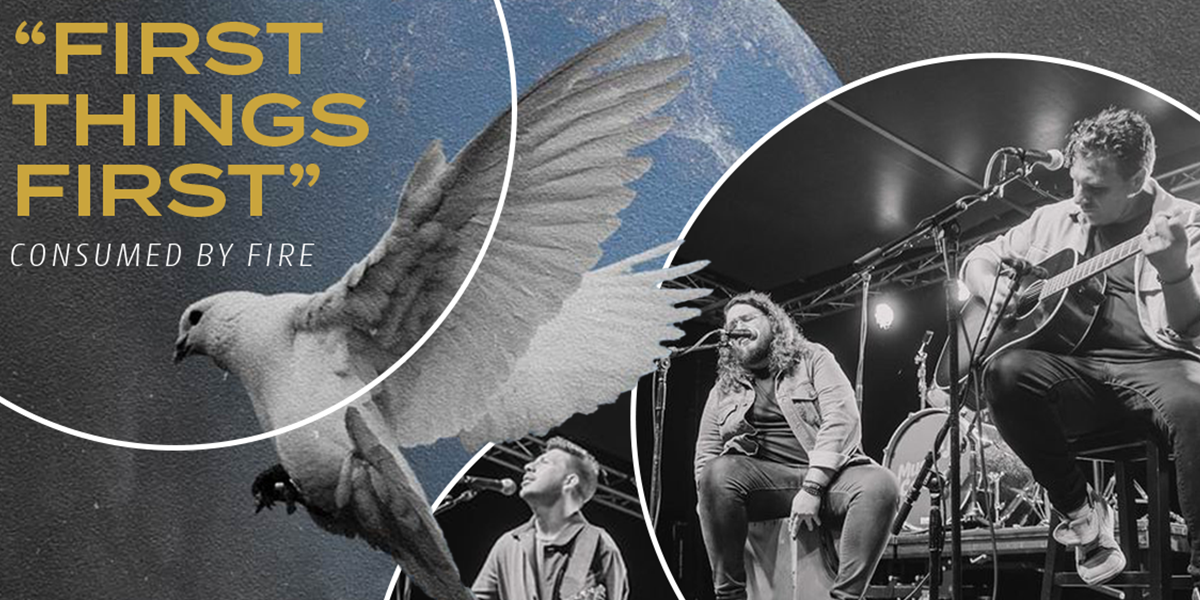 @Consumed by Fire is opening a new chapter for their band with "First Things First." After a three-year hiatus from music to care for their ailing father, brothers Caleb, Jordan and Josh Ward are returning to their first love with a renewed sense of purpose.
WATCH NOW: "First Things First" Official Music Video
With "First Things First," an original ballad pointing listeners to the things that hold eternal value, the Oklahoma natives are honoring their late father, who passed away in the spring of 2022 following a catastrophic stroke.
"For us, this new music is our chance to carry on Dad's legacy in a personal way," Jordan says. "We're able to take the things he taught us from Scripture and everyday life and share it with others through our music and our shows. This is our opportunity to carry that torch for him."
The Ward patriarch was an evangelist, and the three boys grew up traveling around the country with their parents as they served others through medical missions and church planting. They've been writing, recording and touring since they were teenagers.
WATCH NOW: "First Things First" Story Behind the Song
The death of their father reignited the trio's passion for their musical calling, and now they've reemerged more committed and devoted to their craft than ever before. "Writing 'First Things First' spearheaded the creation of a new direction for us," Jordan affirms. "Every record you make is sort of a chapter of your life. In this chapter, everything we thought we wanted and were geared up for, we're saying we surrender all those things. We're saying, 'Lord, we want what You want.' It's a prayer of surrender, especially after losing our dad. We just want to surrender our dreams and our hopes to the Lord."
Consumed By Fire's fresh songs — punctuated by their deft lyricism and tight harmonies — are produced by Scotty Wilbanks (@Third Day, @7eventh Time Down). The group is currently in the studio working on additional tracks.