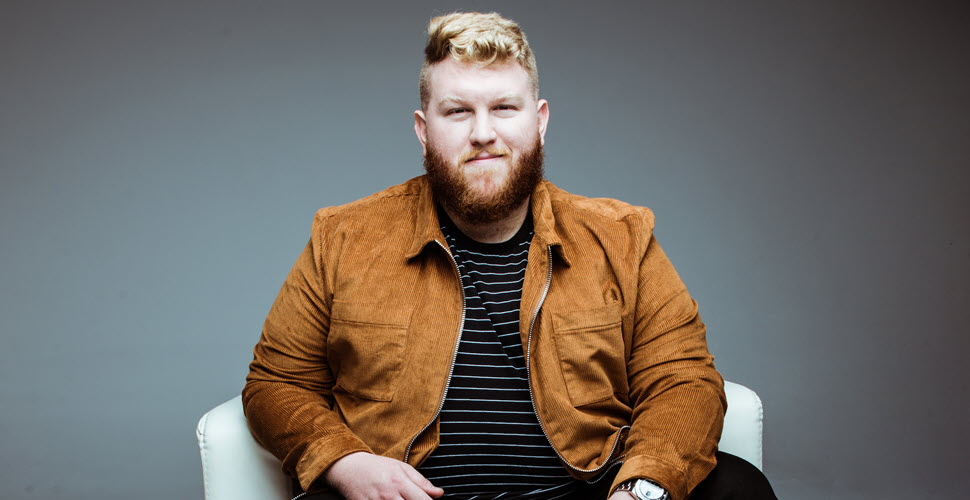 Few new artists release their debut album into the wild with more than one hit song under their belt. @Cochren & Co. would be the exception to that rule. When the fresh act's first full-length project, Don't Lose Hope, dropped in early 2021, Cochren & Co.—the moniker for Michael Cochren—had already notched three hits at radio with back-to-basics song "Church (Take Me Back)," hope-filled ballad "One Day" and current single "Who Can."
RELATED STORY: Cochren & Co. Sings of the Only One "Who Can" Save
The trio of tracks served as a fitting introduction to Cochren, a gifted singer, and songwriter whose debut proves that both his lyrical prowess and his vocal range are poised to take him far beyond his worship roots. The seasoned worship leader cites everyone from Ray Charles to @NEEDTOBREATHE as an influence. Charles' mark can be heard in the nostalgic sheen of Cochren's songs, while his soulful vocal delivery closely reflects his admiration for NEEDTOBREATHE. But it's perhaps his appreciation for Billy Joel that draws the most comparisons. Like Joel, Cochren is at his best behind a piano, plucking out memorable melodies one black and white key at a time.
"This record is a culmination of years of my own joy, sorrow, peace, worry, doubt, and ultimately, the thread of hope that has brought me to where I am now," shares Cochren of the impetus behind the project. "It's a lot of my story, but it's things we all experience—and the hope Jesus brings to all of it."
WATCH NOW: Cochren & Co. "Church (Take Me Back)" Official Lyric Video
Don't Lose Hope begins with the autobiographical "Waiting for this Moment," showcasing a more personal side of Cochren. The song appropriately leads the set, marking a lifelong dream fulfilled by the release of this very album.
The title track is an anthem of encouragement that could easily be played on pop radio. In fact, as if to prove its broad appeal, the song was recently featured on an episode of CBS' "MacGyver."
Elsewhere, tracks like "He's Not Here" and "I Got You" feel like they were extracted from a past decade, shimmering with a retro '60s vibrancy that comfortably sits beside modern pop ballads. Other selections carry a subtle nod to choir-assisted Gospel music.
On "Young," Cochren's wife, Leah, makes a cameo on an anthem that points listeners back to their first love. Leah regularly performs with Michael on tour, putting the Co. in Cochren & Co.
WATCH NOW: Cochren & Co. "One Day (Company Mix)" Music Video
Don't Lose Hope concludes with two of the album's most poignant tracks: "Stained Glass Window" and "Grave." The former conjures some vivid visuals as Cochren compares his shattered heart to broken glass and asks God to piece his life back together into a work of art. Meanwhile, the latter unleashes one of Cochren's finest lyrical moments: "If there hadn't been a grave, if there hadn't been a cross, my heart would still be buried, and my soul would still be lost. If there hadn't been a Savior, who died to make a way, I'd still be a dead man, if there hadn't been a grave."
There's never been a better time to remind listeners to hold on to hope, and on their first full-length effort, Cochren & Co. delivers 13 reasons to believe better days are ahead. Fans can hear Cochren & Co. perform both familiar selections and deep cuts from Don't Lose Hope on TobyMac's "Hits Deep Tour" now through March 7, 2021, as Cochren & Co. shares the stage with Tauren Wells, We Are Messengers, Unspoken and Terrian.