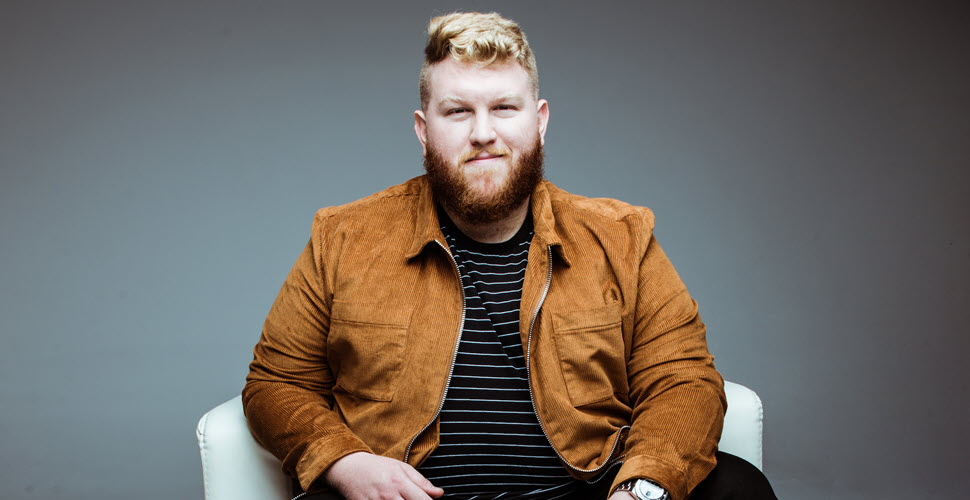 Michael Cochren, who records under the moniker @Cochren & Co., brings some soulful vocals to "Who Can," found on his recently released full-length debut, Don't Lose Hope. The song, backed by a choir, reminds listeners that there's only One person who can save us from ourselves and make us whole.
RELATED STORY: Cochren & Co. Releases Debut Album "Don't Lose Hope"
"If I've learned anything from serving at a church the past eight years, it's that everyone is struggling with something. Everyone is walking around trying to hold all their broken pieces together as best they can. We all try different things as glue, but only Jesus can bring the healing," Cochren says. "We can be messy people. But Jesus doesn't run FROM our mess, He runs TO our mess. I hope this song helps you to know how much Jesus loves you."
WATCH NOW: Cochren & Co. "Who Can" Official Lyric Video
Cochren is a seasoned worship leader from Indiana, whose influences range from Billy Joel and Ray Charles to @NEEDTOBREATHE. "Who Can"—co-written by Cochren, Bryan Fowler, and Christopher Stevens—is the burgeoning singer/songwriter's third installment in a line of original tracks that have introduced his powerful piano-based pop to the masses. Former hits include "One Day" and "Church (Take Me Back)."
Cochren and his wife, Leah, who performs with him on stage, are currently sharing their talents with audiences in select cities on TobyMac's "Hits Deep Tour," which also features Tauren Wells, We Are Messengers, Unspoken and Terrian. This March, he'll co-headline a small run of outdoor shows with Rhett Walker on "Church Tour — A Traveling Night of Hope."
Stay Informed
Go behind the scenes of Christian music, culture and entertainment.