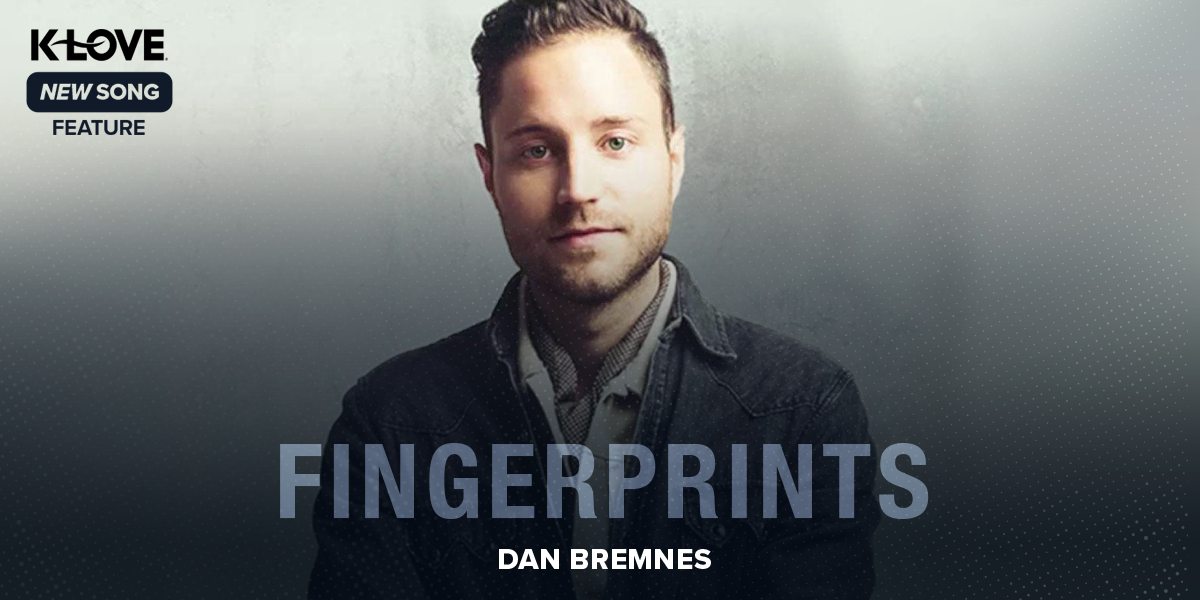 Singer/songwriter Dan Bremnes contends we're all living in the midst of an answered prayer. Yet, far too often, we take the divinely-ordained season at hand for granted. In Bremnes' new song, "Fingerprints," he explores this idea and proposes that maybe the moments we call mundane are actually the gold in life.
LISTEN NOW: "Fingerprints" Official Audio
"So many of the things we once considered extraordinary, we now consider ordinary. Think of all the things that you hoped, wished or prayed for years ago that you now have. This could be a job, a house, the city you live in, a spouse, or your children," Bremnes offers. "The truth is, we're surrounded by the extraordinary, and sometimes, we just have to open our eyes to realize it."
The award-winning musician wrote "Fingerprints" with Riley Friesen and Building 429 frontman Jason Roy for his latest studio effort, "Into The Wild." The bright pop track blooms with quirky production buoyed by Bremnes' gentle vocal and thoughtful lyrics. The upbeat offering treads on the heels of the world traveling troubadour's previous single, "Hold You Tight," a highly relatable selection written in response to a friend's bout with anxiety and depression.
RELATED CONTENT: Dan Bremnes Wrote This Song For Anyone "In The Middle of It"
Following recent tour outings with Pat Barrett and Stars Go Dim, the new U.S. citizen is set to appear at JUNOfest this month in his native Canada. Moreover, this summer he'll hit the stage at Resound Fest 2023 in Bethany, Mo., with more tour dates to be announced.
In the meantime, fans can watch Bremnes on a fresh episode of K-LOVE On Demand's "Moto Mission," hosted by Brock Gill. The original episode features the singer riding a Harley through Kentucky to surprise one deserving family.