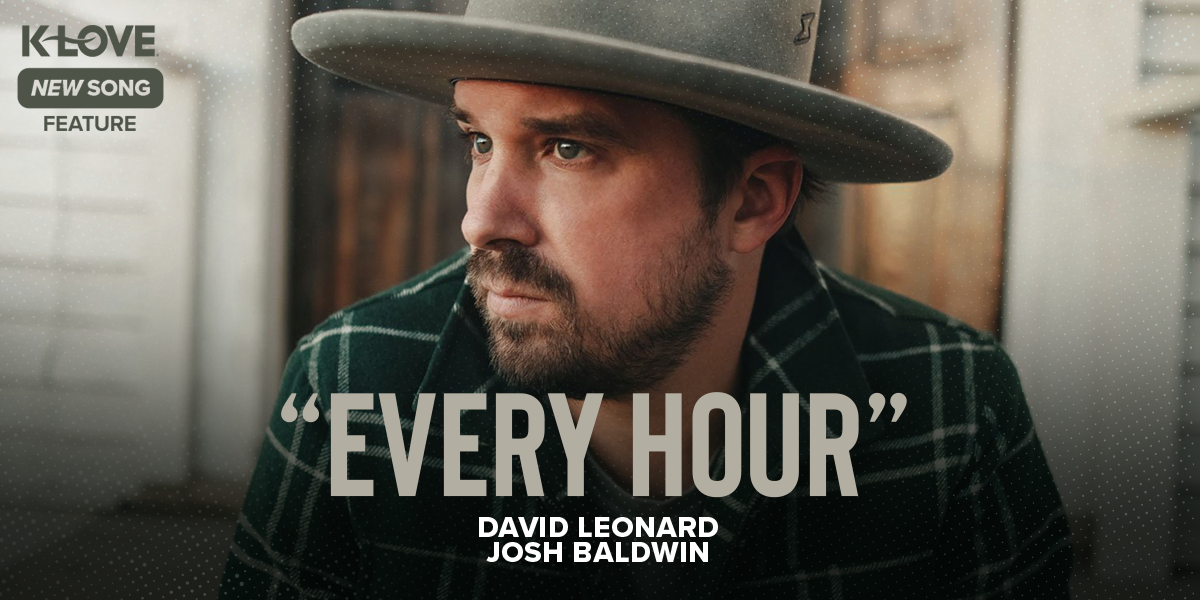 @Josh Baldwin first released original song, "Every Hour," on 2022's "Where The Glory Is." Earlier this year, @David Leonard dropped his own version of the track on his sophomore solo set, "Plans." The two prolific songwriters penned the tune together, alongside friend Stefan Cashwell, and recently united to craft a brand new recording of the selection.
WATCH NOW: "Every Hour" Official Music Video
The mid-tempo single shines a light on our ever-present need for God and His consistent faithfulness.
"This song came out of a place of confessing our deep need for the Father. In every hour of our lives, He is always there. He will never leave or forsake us," Leonard attests. "We're so excited to release this new version of 'Every Hour.'"
"I love this song so much," Baldwin adds, "and I love that I got to write it and record it with one of my closest friends."
In addition to transforming "Every Hour" into a duet, the two worship leaders collaborated on a music video that finds them seamlessly harmonizing and respectively helming their instrument of choice. With Baldwin on guitar and Leonard on piano, they merge their talents within the wood-paneled walls of a sun-soaked home filled with warm tones and an abundance of greenery, highlighting our ordinary need for an extraordinary Savior.
Leonard recently received his first K-LOVE Fan Award nomination in the category of Breakout Single of the Year for "Good Lord." He also just concluded a string of tour dates with @CAIN and @Katy Nichole. Meanwhile, Baldwin wrapped a run of acoustic nights with @Pat Barrett in support of his special stripped-down project, "Narrow Road — Acoustic Sessions," a five-song EP that also features a sparsely produced rendition of "Every Hour."
Both artists will be a part of this year's all-new Worship in the Round event set to take place in conjunction with the 2023 K-LOVE Fan Awards Weekend.