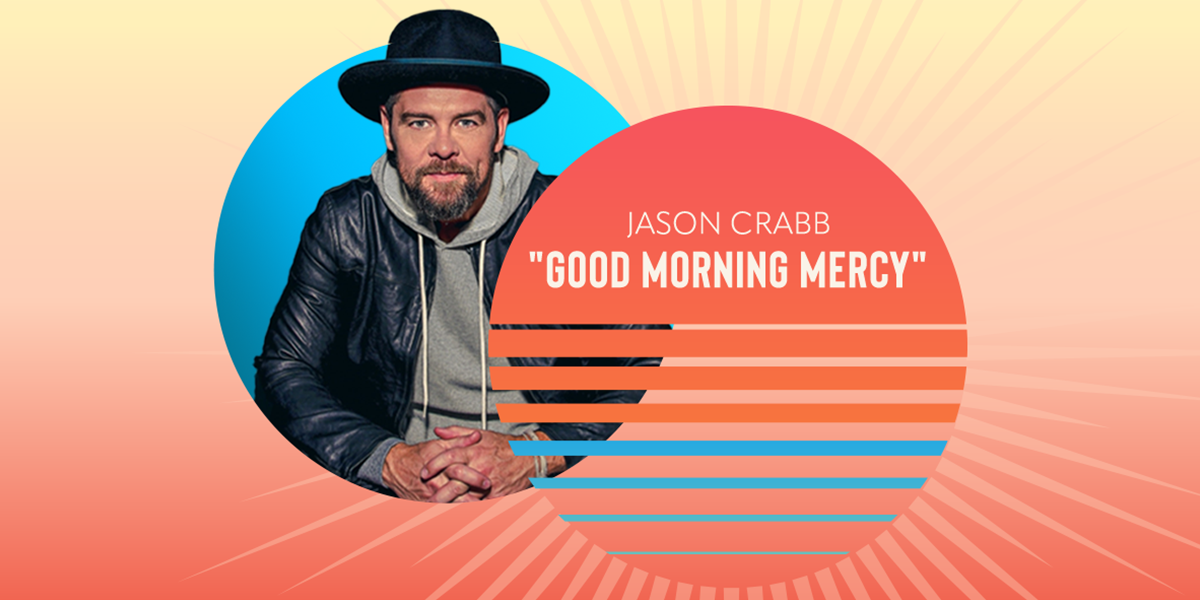 Two-time GRAMMY® Award winner @Jason Crabb serves up a song filled with the hope and redemption that can only be found in Jesus on "Good Morning Mercy." The Kentucky native wrote the pop-country track with Jay DeMarcus (Rascal Flatts), Caleb Ward and Jordan Ward.
WATCH NOW: "Good Morning Mercy" Official Music Video
"I recently read a study reporting that people are living with more pressure in their daily lives than ever before — feeling pressure from others and from things they brought on themselves. When we went in to write this song, we wanted to remind people that God's got you in all of that. He promises in His Word that He will give new mercies every morning," shares Crabb of the single's inspirational message. "Everywhere I sing this song, you can see the impact on the faces of the people immediately. They understand that the mercy of God gives them hope. Night after night, people tell me how this song encourages them. I pray this song is a reminder for you that God's mercies are made new each and every day."
The king of melding genres, Crabb mixes the best of his talents on "Good Morning Mercy" — an undeniable vocal gift, heart-tugging lyrics and a diverse sonic palette that blends his country roots and today's modern pop, with a little soulful Gospel thrown in for good measure.
"One of the hallmark's of Jason Crabb's career has been singing songs and ministering words of hope. This song aligns perfectly with what Jason feels his call from God is," remarks DeMarcus. "Sonically, this song is a powerhouse anthem that perfectly showcases Jason's amazing vocal prowess."
The track's creative music video depicts Crabb entering a dusty saloon straight out of the Old West where various patrons are visibly hurting. When the singer discovers his own redemption, he races back to the saloon to share the joy he's found with others, relaying a message that no matter what you've done, you're never exempt from God's mercy.
The 22-time Dove Award winner started his career in music recording and touring with his family band, The Crabb Family, one of Southern Gospel's most revered groups. Crabb's voice, however, has always naturally lent itself to an array of genres; and ever since he struck out on a solo path, he's proven his voice truly has no bounds.
"Good Morning Mercy" previews what is sure to be his next versatile full-length project.
RELATED CONTENT: "What A Friend" (Feat. Jason Crabb) by Matt Maher