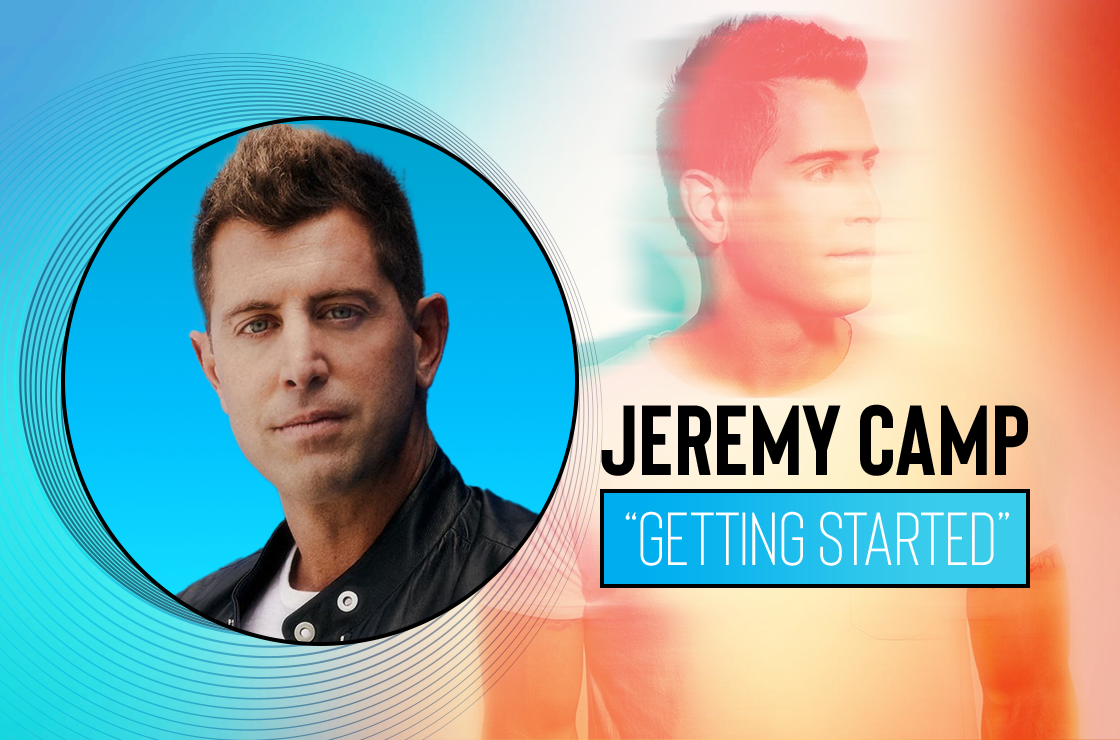 @Jeremy Camp is encouraging those who have given up on their dreams in his new single, "Getting Started." For the person who feels rejected, discouraged or ashamed, this song's for you.
Camp wrote the personal anthem with brothers Ricky and Ran Jackson for his latest studio project, When You Speak. It's rooted in 2 Corinthians 5:17: "Therefore, if anyone is in Christ, he is a new creation; old things have passed away, all things have become new."
WATCH NOW: "Getting Started" Official Music Video
Camp says "Getting Started" was the first track he finished for When You Speak and one of his favorite songs he's ever written. The lyrics speak directly to those who have lost hope and culminate in this truth worth repeating: He loves you. He loves you. He loves you.
"This song came during a tough time. I was feeling a lot of anxiety, fear, and a strange unfamiliarity with where I was at. Eventually, something truly special came from this difficult season, and how He led me out of it made a massive impact on me and this song," Camp shares. "No matter where you are in life, no matter how old you are, no matter what you have gone through, you always can just be getting started!"
Camp and his family recently returned from Europe where they visited London, Cornwall and Paris as he performed at Big Church Festival, England's premier Christian music festival. The father of three will take his biggest songs and brand-new music to cities across the U.S. this fall on the "I Still Believe Tour," with special guest Katy Nichole.
Related Content: Jeremy Camp Joins Skip & Amy for an Exclusive Interview
He's come a long way since his "I Still Believe" days, but he certainly knows a thing or two about broken dreams. The hitmaker has been at this for a long time, but the truth of his current single could also be said of him: He's only getting started.