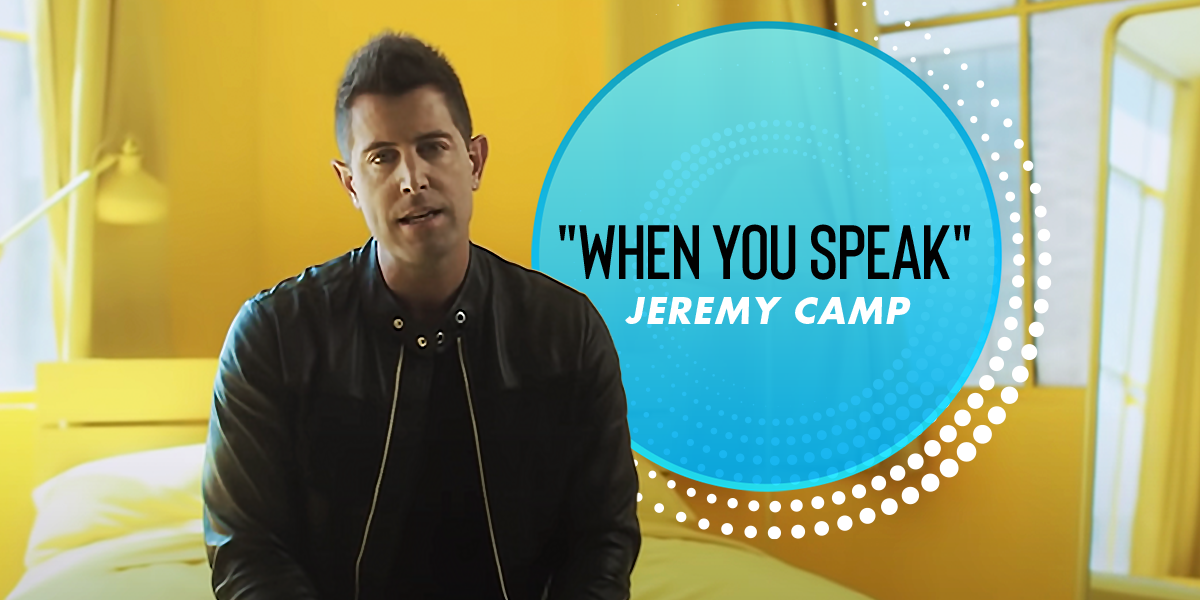 In his new song, "When You Speak," @Jeremy Camp affirms that God's voice is never one of confusion. And His voice is often not the one shouting the loudest. Separating the truth from the lies, Camp encourages listeners to discern the sound of our Father's still, small voice.
WATCH NOW: Jeremy Camp "When You Speak" Official Music Video
The father of three penned the song during the global pandemic when he found himself at home with his family in the wake of a canceled tour and a stalled movie release. The unexpected season of quiet self-reflection gave Camp the time and space he needed to truly hear the voice of God. And the result is a driving pop jam whose upbeat melody belies the depth of its lyrics, born from a period of listening.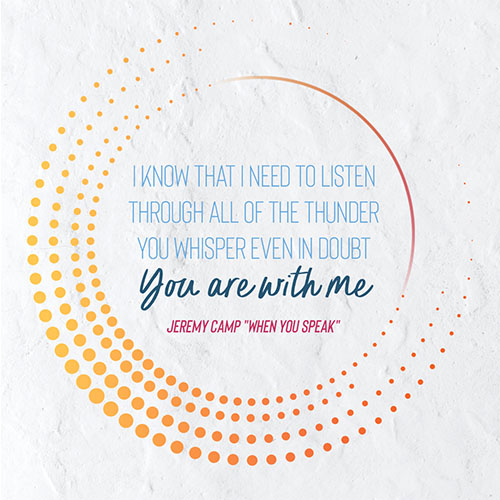 "'When You Speak' really stemmed from all that we went through last year. One of the lyrics is 'When you speak, I've found the sound of peace, be still, the wind and the waves bow to Your will. You drown my fear with a love more real, when You speak.' This is the theme for this new season for me. Moving from the desert to new life. More joy, more color, more freshness, more God," Camp explains. "My prayer for you is that God would reveal the freshness of who He is. And when you spend time with Him, the cracked dryness of your soul will be refreshed. And I really pray that's what happens in your life. When He speaks, those things happen."
The award-winning songwriter has said his last album, The Story's Not Over, was birthed from a dry, barren place. Regardless, it still managed to yield three chart-topping hits with "Dead Man Walking," "Keep Me In The Moment" and "Out of My Hands."
The "I Still Believe" singer confirms that his upcoming record reflects the stream of living water he found in that arid place. "When You Speak" is the lead single and title-cut from Camp's forthcoming project, releasing Sept. 10.
In support of the fresh track and his new LP, Camp will embark on the "When You Speak Tour 2021" this fall with special guest Jonathan Traylor.
---
Don't Miss a Beat & Sign Up for K-LOVE's Music Updates!
Get monthly emails with updates on new music, videos, and exclusives from your favorite Christian artists on K-LOVE!
Stay Informed
Go behind the scenes of Christian music, culture and entertainment.