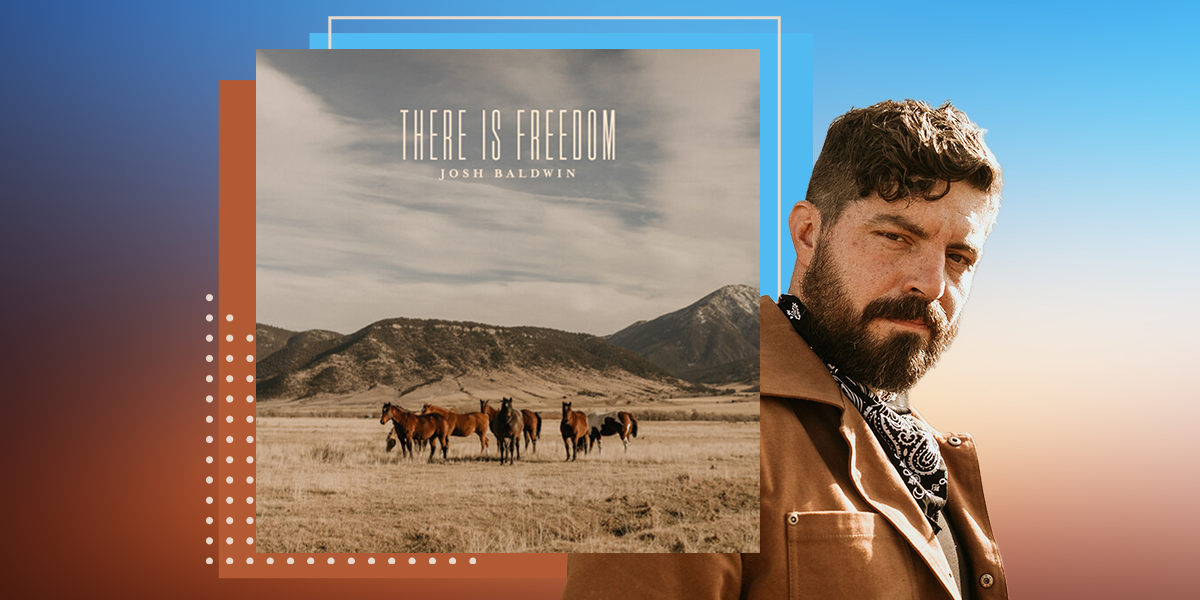 Singer/songwriter @Josh Baldwin previews his next album with his single, "There Is Freedom." The expansive anthem weaves together the truth of 2 Corinthians 3 (the chorus) and Romans 8 (the verses) to craft a song that reminds listeners there's nothing that stands between us and the love of God — just wide open fields of grace.
WATCH NOW: "There Is Freedom" Official Lyric Video
The lyrics speak for themselves:
Where the Spirit of the Lord is there is freedom
We'll be dancin' through the darkness 'cause we believe it
Every stronghold has to break at the name of Jesus
Where the Spirit of the Lord is there is freedom
"I can't wait for you all to hear this song. It has been an anthem in our home over the past few months, and we're ready for the rest of the world to hear it," Baldwin says of the track he penned with ace songwriters Ethan Hulse and Bryan Fowler.
The North Carolina native, who now lives right outside of Nashville with his wife and two children, first debuted the song live on the "Hymn of Heaven Tour" with @Phil Wickham this spring. His latest radio offering heralds the arrival of his fifth studio album, "Where The Glory Is," out Oct. 21, 2022.
The "Evidence" singer will bring his fresh material to the "@Mac Powell & Friends Tour" this fall. The stripped-down acoustic outing is set to feature Powell, Baldwin, @Mike Donehey and @David Leonard on stage together, sharing their respective work in the style of a Nashville writers' round. The multi-artist trek kicks off Oct. 25 in Jonesboro, Arkansas, and wraps Nov. 20 in Lexington, Kentucky.