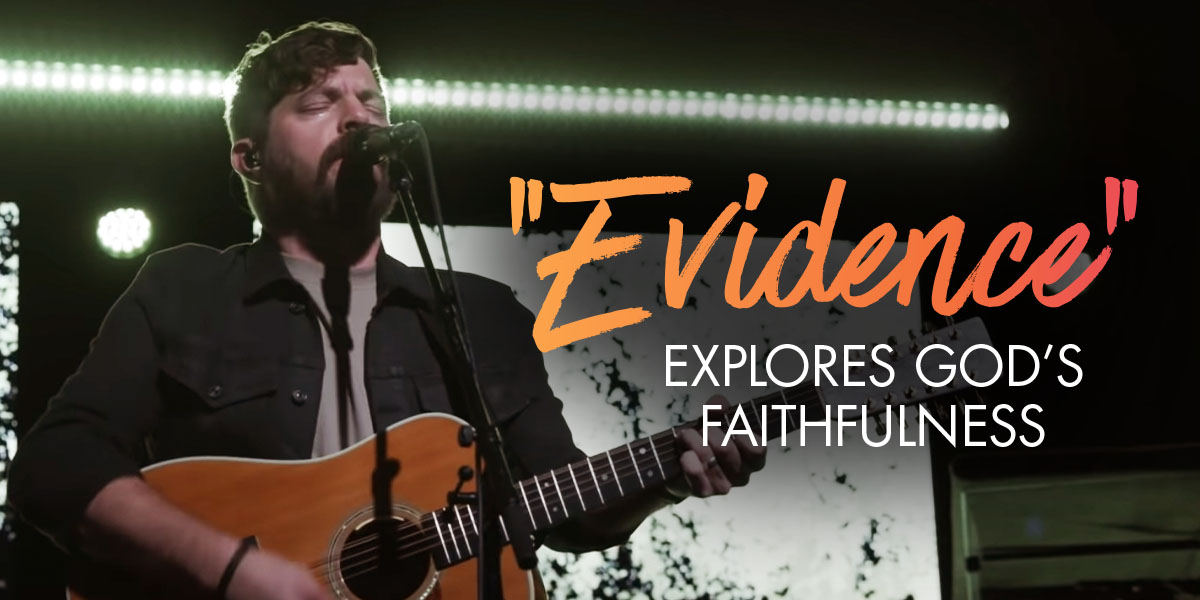 When @Josh Baldwin led his new song, "Evidence," at Bethel Church in Redding, California, earlier this year, he was prompted to continue singing out in spontaneous worship after he sang the final chorus. He started praising God for the evidence of His faithfulness brought to life every day in the form of his two kids, Ellie and Bear. That's when the song took on a whole new meaning.
WATCH: "Evidence" Official Lyric Video
"That moment was when this song became more than a song to me," Baldwin recalls. "It became a reminder to me that when circumstances and my surroundings seem dark and full of doom and gloom, I need to remind myself of who my Father is and what His nature is like. He's good, and He's faithful."
Acoustic-driven "Evidence" dusts for the fingerprints of a faithful God and reminds listeners that the cross and an empty grave stand as symbols of God's unending goodness. The "Stand in Your Love" singer wrote the song with @We The Kingdom's Ed Cash and songwriter Ethan Hulse, who's penned recent hits for @Zach Williams and @Jeremy Camp.
WATCH: Story Behind the Song "Evidence"
" 'Evidence' came out of wanting to write and sing a song about my history with the Lord—our history with the Lord," the North Carolina native shares. "Especially nowadays with what's going on in the world, it's so easy to let fear creep in and let our current situation cloud us into forgetting what the Lord has done for us. This song speaks to that; it talks about 'all throughout my history Your faithfulness has walked beside me.' "
WATCH: "Evidence" LIVE Performance
"Evidence" previews Baldwin's upcoming sophomore album, a follow-up to his 2017 full-length debut, "The War Is Over."