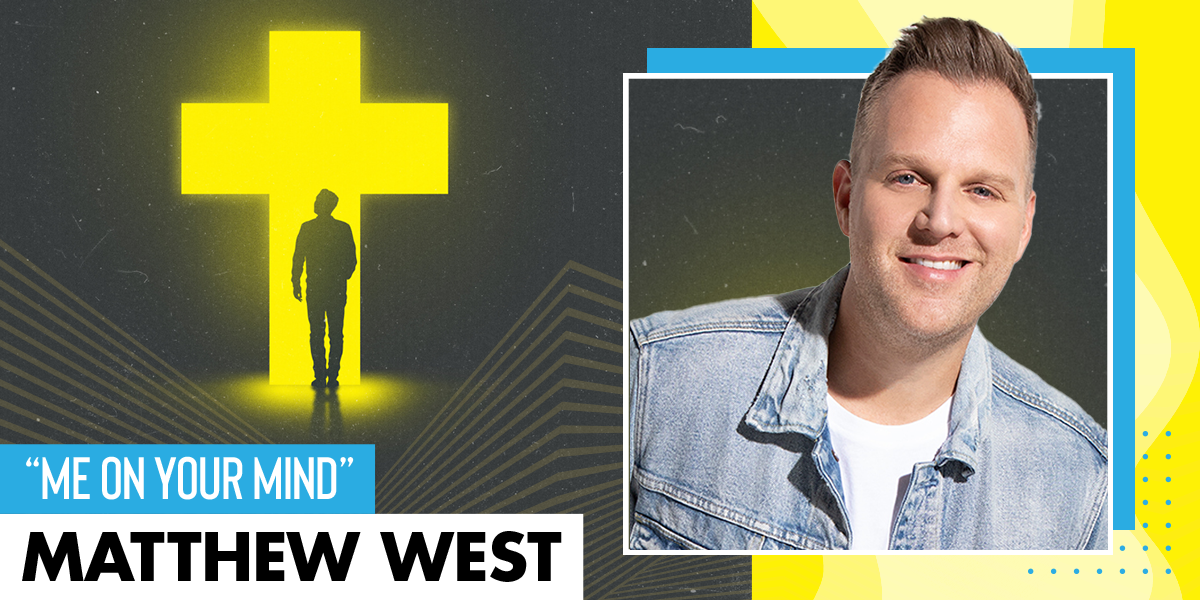 "Have you ever read a Scripture and felt like God was speaking directly to you?" @Matthew West asks. "I have, and that was the inspiration for 'Me On Your Mind.'" The award-winning songwriter was recently struck by the poignancy of two pinnacle characters in the Bible: the thief on the cross and the prodigal son. Finding himself in each of their stories, West began to craft his latest single, which he co-wrote with new artist Anne Wilson and respected songwriter/producer Jeff Pardo.
WATCH NOW: "Me On Your Mind" Official Music Video
West says the initial idea for the piano-led ballad came while on a walk with his wife. Together with his two friends, he managed to wrap poetic language around the beautiful, history-shaping sacrifice of Jesus with an overarching theme that pulls from the mind-blowing truth found in Psalm 8: "When I consider Your heavens, the work of Your fingers, the moon, and the stars, which You have set in place, what is mankind that You are mindful of them, human beings that You care for them?"
LISTEN NOW: "Me On Your Mind" Official Lyric Video
"It's the amazement that the Creator of the universe, the King of the world, would give one single thought about me that touches my heart on a deep, deep level," West shares of the message behind the worshipful selection. "God used the process of writing this song to bring me to a deeper understanding of the heart of my Heavenly Father, and I'm praying it will do the same for all who hear it."
Traditionally known as a deft storyteller, West's soaring worship anthem is a fresh addition to his immense catalog of songs he's recorded, as well as countless offerings he's penned for other artists. The father of two has already been treating audiences to a powerful live rendition of "Me On Your Mind" out on "The Brand New Tour," with dates through the spring. The song is the first taste of more new music to come from the hitmaker.
On May 29, West is set to return as host of the 2022 K-LOVE Fan Awards, alongside first-time co-host @Tauren Wells.