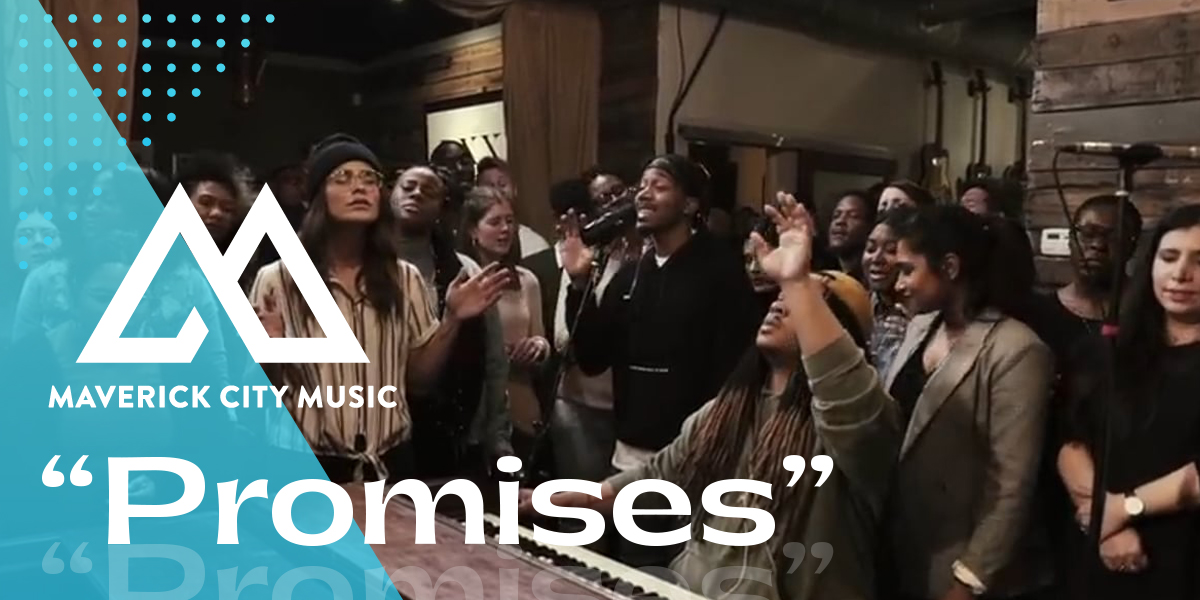 @Maverick City Music sings of God's unending faithfulness on new track, "Promises." The bright ballad features lead vocals from Joe L. Barnes and Naomi Raine.
Featured on the group's award-winning album, Maverick City Music Vol. 3 Part 1, "Promises" was penned by Barnes and a host of other talented songwriters including Carrington Gaines, Keilla Alvarado, Lemuel Marin, Aaron Moses and @Dante Bowe during a Maverick City writing camp in 2019.
WATCH NOW: Maverick City Music "Promises" Official Music Video
"God of Abraham, God of covenant and of faithful promises, time and time again You have proven You'll do just what You said," Barnes proclaims on the first verse. "Though the storms may come and the winds may blow, I'll remain steadfast. And let my heart learn when You speak a word it will come to pass."
A soaring chorus follows echoing the faithfulness of God throughout history. Although the lyrics reference Abraham, there are countless men and women in the Bible who received promises from God. Maverick City's latest song points listeners to the truth that we not only serve a covenant-making God, but we also serve a covenant-keeping God. In that way, "Promises" proves to be a fitting follow-up to the collective's previous single, "Man of Your Word."
"Promises" has amassed more streams than any other track in Maverick City Music's growing discography, already demonstrating the power the anthem possesses. The live performance video for the new song was filmed in Maverick City's home base of Atlanta at 1971 Sounds during a live worship and recording night where the Maverick City Music Choir and a throng of friends and family gathered to track a set of worship songs in real time.
Perhaps that's one secret behind Maverick City Music's skyrocketing success—their sound is defined by organic community and diversity. The group recently broke streaming records with the release of Old Church Basement, their critically-acclaimed collaborative project with @Elevation Worship. In addition, the collective has stacked up accolades at the Stellar Awards and the Billboard Music Awards. They just received multiple 2021 Dove Award nominations, including a nod for the coveted "New Artist of the Year" category; and earlier this year, they were the most-nominated artist at the 2021 K-LOVE Fan Awards.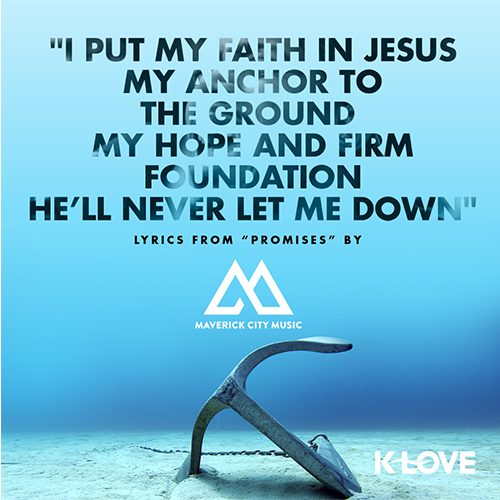 Maverick City Music will share "Promises" and more than 90 minutes worth of new music on their first-ever nationwide tour, launching Sept. 16.
---
Don't Miss a Beat & Sign Up for K-LOVE's Music Updates!
Get monthly emails with updates on new music, videos, and exclusives from your favorite Christian artists on K-LOVE!