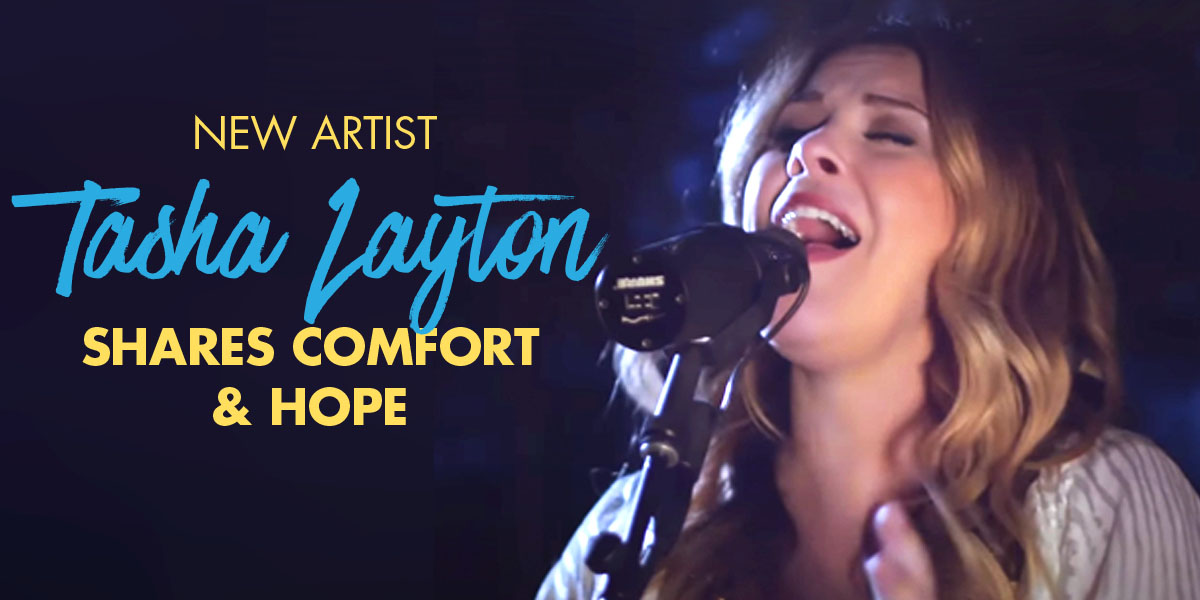 Sometimes we need this simple reminder: It's gonna be OK. In her latest song, new artist Tasha Layton reminds us of this significant truth.
"Into The Sea (It's Gonna Be Ok)" was inspired by Psalm 46:1-3 (NLT):
"God is our refuge and strength, always ready to help in times of trouble. So we will not fear when earthquakes come and the mountains crumble into the sea. Let the oceans roar and foam. Let the mountains tremble as the waters surge!"
The former backup singer for Katy Perry wrote the soaring piano ballad with her husband, Keith Everette Smith (a member of TobyMac's Diverse City Band), songwriter Bryan Fowler and Micah Kuiper. "Though the mountains be moved into the sea, though the ground beneath might crumble and give way, I can hear my Father singing over me, 'It's gonna be ok. It's gonna be ok.' " she sings.
WATCH: Into The Sea (It's Gonna Be Ok) Live Acoustic Performance
As a parent, it's a phrase she actually repeats often when consoling her two young children.
"I have a 2-year-old son, and when he falls and scrapes his knee, or when he is scared, or when he is sad, I take his little face in my hands and I look at him and say, 'You know what buddy, it's gonna be OK,' " Layton shares of the impetus behind "Into The Sea (It's Gonna Be Ok)." "I wrote this song during a time when I was facing a lot of heartache, worry, and stress. I was crying out to God, just like my little son cries out to me."
WATCH: Into The Sea (It's Gonna Be Ok) Official Lyric Video
Layton hopes listeners will hear this same message of comfort and hope from their Heavenly Father in the song.
"Into The Sea (It's Gonna Be Ok)" follows her 2019 BEC Recordings debut worship EP, "Love Running Wild."