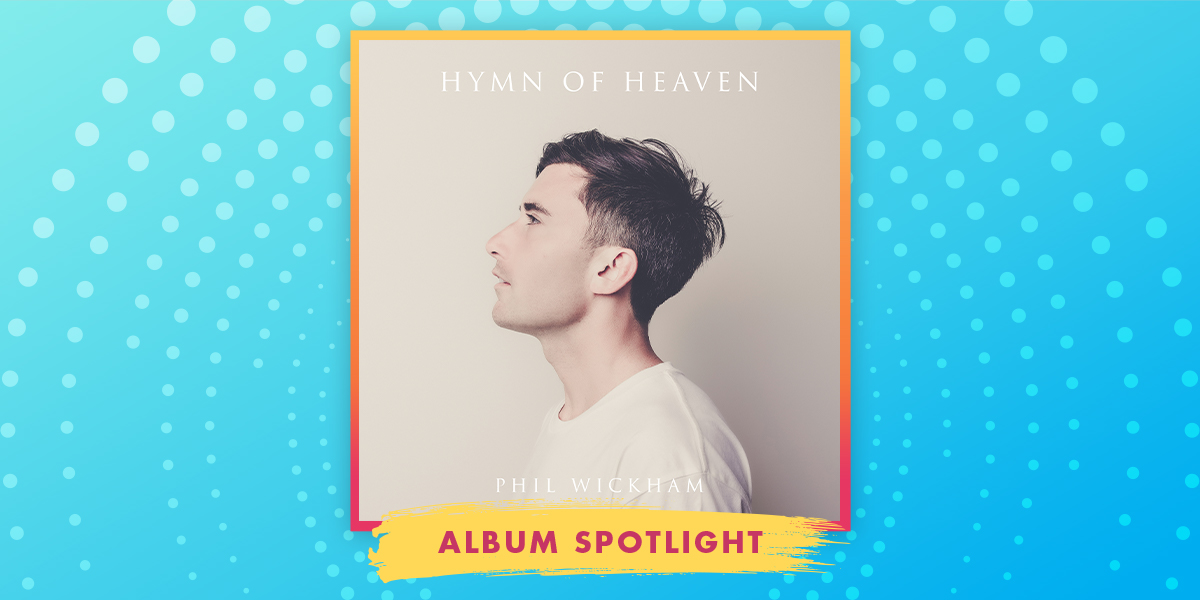 @Phil Wickham's multi-week chart-topper, "Battle Belongs," heralded the arrival of his eighth studio album, Hymn of Heaven. With many songs written during the 2020 quarantine, Wickham set out to craft a full-length project full of offerings the collective church could one day sing together. Even the selections he penned pre-pandemic feel like they were written specifically for a year marked by isolation, suffering, and uncertainty.
"This is a record full of praise and thankfulness, just lifting up the name of Jesus and speaking what we really know the reality is even though we don't see it," Wickham says. "All I want to do is facilitate moments where people can encounter the presence of God."
WATCH NOW: Phil Wickham "Battle Belongs" Official Music Video
On Hymn of Heaven, Wickham does just that, ushering in a move of the Holy Spirit that can only be felt when lyric is set to melody. The timely collection spans a tracklisting that boasts equal parts emotion and celebration all wrapped up in Wickham's earnest vocal. Reflective of the season in which they were written, again and again, the songs feel like declarations in the dark as the award-winning singer voices his belief in the power and authority of Christ despite the reality of circumstances.
Nowhere is this more evident than on the joyful "House of the Lord," a high-energy track that runs wild and free. Meanwhile, "1,000 Names" takes some sonic cues from U2, shining an arena-ready light on the numerous attributes of God. The building title-cut—penned in the midst of nationwide riots—looks to a day when a just God will make everything right; and the anthemic "Where I'm Standing Now" focuses on the faithfulness of God and features @Brandon Lake, the project's only guest.
WATCH NOW: Phil Wickham "House Of The Lord" Official Music Video
Additionally, Hymn of Heaven includes Wickham's version of "God of Revival," which he co-wrote with longtime collaborator Brian Johnson. Elsewhere, the mesmerizing "Falling In Love" could easily be a romantic song written for his wife, yet the tender ballad is a love letter to his Savior. Toward the end of the album's nearly hour's worth of music, a spontaneous chorus unravels the well-known Scripture found in John 3:16 and gently flows into "Heart Full of Praise," an appropriate way to close the LP—with gratitude.
While Hymn of Heaven is stacked high with hits and worship choruses fellow believers will no doubt be singing around the world for years to come, it's also packed with some life lessons for those who dare to listen between the lines. Over the course of the set's baker's dozen, Wickham challenges listeners to believe in what they can't see, stand on the truth of God's Word, and trust that He is working all things for our good. Above all, Wickham proclaims that he writes songs for a God who is worthy to be praised.
Valuing presence over entertainment, Hymn of Heaven is quite possibly Wickham's best effort to date—a high compliment considering his past endeavors have included songs like "This Is Amazing Grace" and "Living Hope," among others. With every album, Wickham continues to give an entire generation fresh language with which to define their relationship with Jesus. If it wasn't clear before, Hymn of Heaven vividly seals Wickham's place as a modern-day hymn writer and one of Christian music's most underrated lyricists.
---
Don't Miss a Beat & Sign Up for K-LOVE's Music Updates!
Get monthly emails with updates on new music, videos, and exclusives from your favorite Christian artists on K-LOVE!