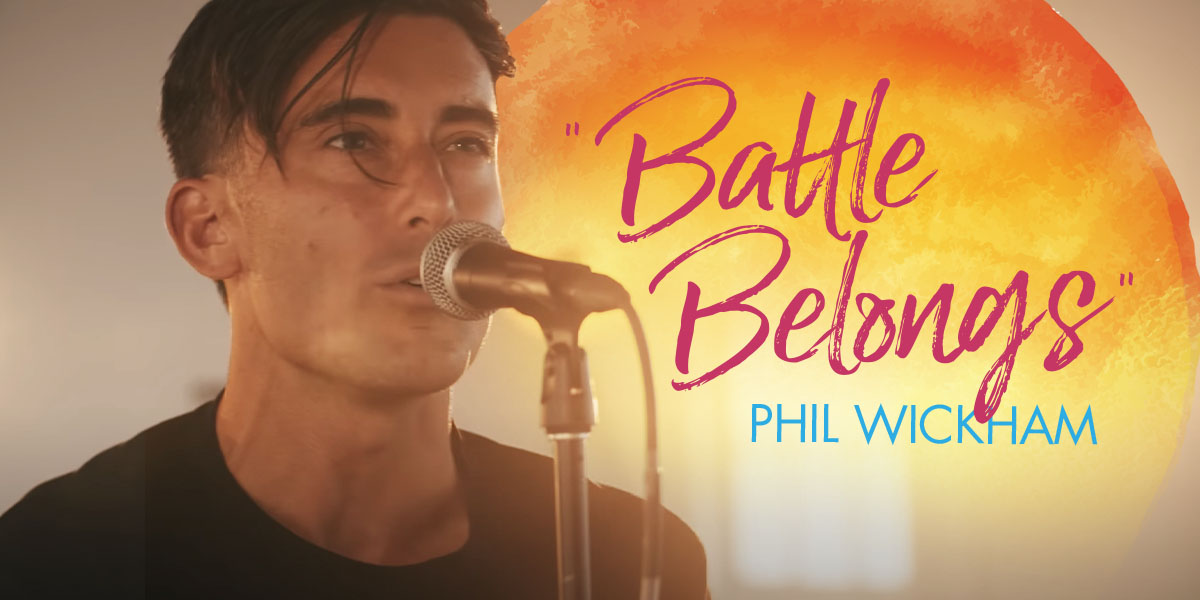 @Phil Wickham's latest song, "Battle Belongs," declares that God goes before us in every fight, advocating for His children. We need only to be still and watch Him work. Wickham wrote the triumphant track—filled with a chorus of militant drums—with Brian Johnson. The songwriters looked to a story in 2 Chronicles 20 for inspiration.
WATCH NOW: Phil Wickham - Battle Belongs Official Music Video
The Scripture passage tells the story of King Jehoshaphat, who learned that a powerful army was coming against him. Not knowing what to do, he sought the Lord for guidance, and God spoke through a Levite man, who told the king and his people the impending battle was not theirs to fight.
"…This is what the Lord says: Do not be afraid! Don't be discouraged by this mighty army, for the battle is not yours, but God's… You will not even need to fight. Take your positions; then stand still and watch the Lord's victory. He is with you, O people of Judah and Jerusalem. Do not be afraid or discouraged. Go out against them tomorrow, for the Lord is with you!" - 2 Chronicles 20:15, 17, NLT.
King Jehoshaphat sent his army out onto the battlefield armed with praise, and they eventually defeated their enemy with the weapon of worship. It's a lesson Wickham says holds true today. Some battles are only won on our knees. The Lord is moving in our midst, and He will fight on our behalf.
WATCH NOW: Phil Wickham "Battle Belongs" Story Behind the Song
"We don't have to pick up a sword and say, 'This is what I fight with.' We don't have to hold a shield and say, 'We're going to fight in battle,' but we come to our God and say, 'The battle is Yours. Whatever is happening, You are bigger and You are greater.' So when I fight, I'll fight on my knees with my hands lifted high. That's how we, as believers, can fight—in faith and in hope. And that's what this song, 'Battle Belongs,' is all about," Wickham shares. "Every time I sing it, it pumps me up, because anything we might face, I know that our God is bigger. So as you listen to this song, may the Spirit of the Lord come upon you, and may He remind you He's with you and He is for you. You have nothing to fear. Stand firm, hold your position, and see the salvation of the Lord on your behalf."
"Battle Belongs" previews Wickham's upcoming eighth studio album.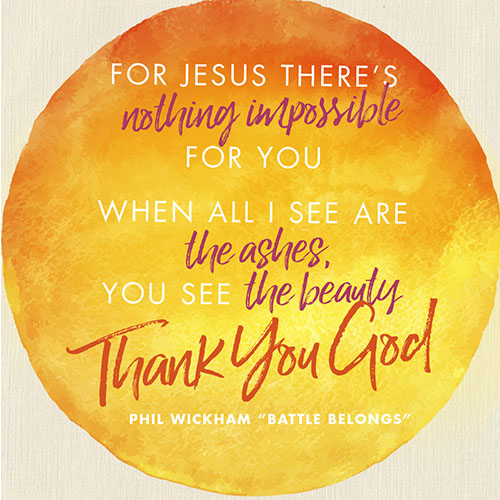 Stay Informed
Go behind the scenes of Christian music, culture and entertainment.