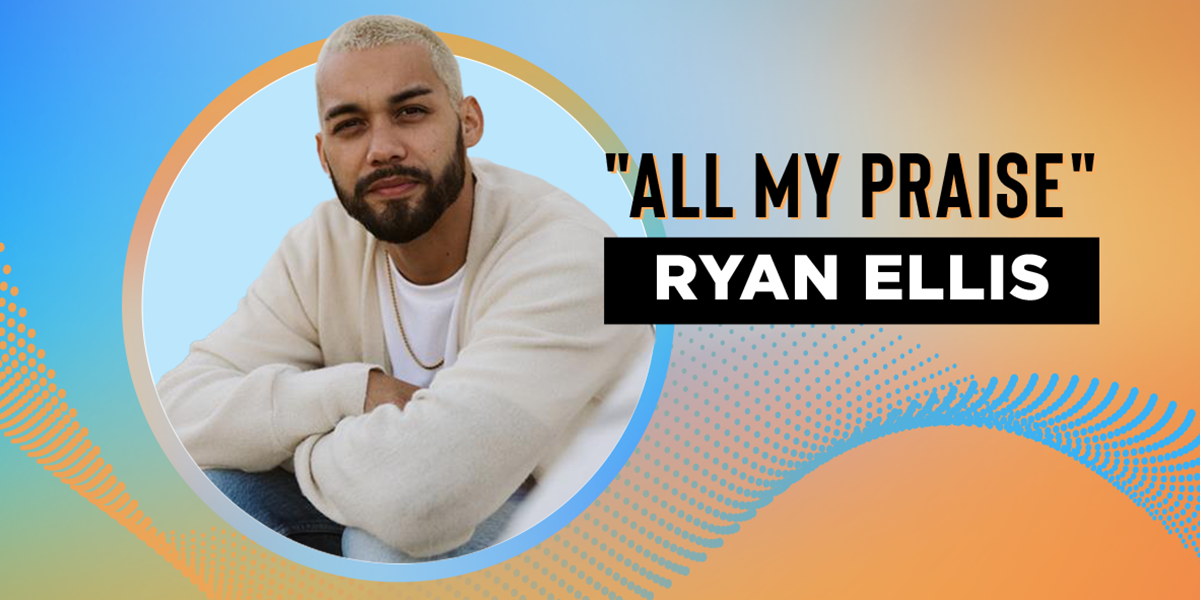 New artist @Ryan Ellis penned his latest single, "All My Praise," during a difficult time when he personally needed some encouragement. Now, the tropical end-of-summer jam feels like an open invitation to a praise party.
"I remember writing this in my cold garage in one of the hardest seasons of my life. I needed a song to lift my spirits," Ellis reveals. "'All My Praise' is a call to action, to dance, sing, laugh, shout and praise Him with all you've got. I hope it blesses you all."
WATCH NOW: "All My Praise" Official Music Video
The breezy offering of gratitude follows hot on the heels of Ellis' debut single, "Heart of the Father," a soulful, R&B-tinged power ballad. "All My Praise" showcases an entirely different side of the singer with its upbeat hook. Moreover, the song's official music video spotlights Ellis' wry humor as he pokes fun at a "sleepy" church in need of a call to worship.
WATCH NOW: "All My Praise" Behind the Scenes
While the melody of "All My Praise" is carefree, the lyrics convey an unending thankfulness for being saved and forgiven. Explaining his thought process behind the future hit, Ellis maintains that our emotions shouldn't lead us. God is good and worthy of praise despite what we might feel at any given moment.
"I'm thankful for this song and what it represents. I know for myself this isn't always how I feel, but I also know that gratitude shifts your attitude. So I'm excited to sing this song forever because it will always be true," Ellis maintains. "God is always faithful, and when I wrote this, I couldn't have imagined back then what God would be doing now."
In just a short time, the California native has gone from local worship leader to full-fledged touring artist. After signing a record deal and completing his first-ever nationwide tour with @Big Daddy Weave, the father of two (soon to be three) children, embarked on an ambitious two-month, 33-city trek performing with Housefires on "The Kingdom Tour," an arena outing co-headlined by @Maverick City Music and Kirk Franklin. This fall, he'll be out on the road with @We Are Messengers and @Jordan St. Cyr.
Both of his radio singles to date are included on his recently released self-titled debut, for which Ellis co-wrote all 13 tracks.
RELATED CONTENT: 21 Questions with Ryan Ellis