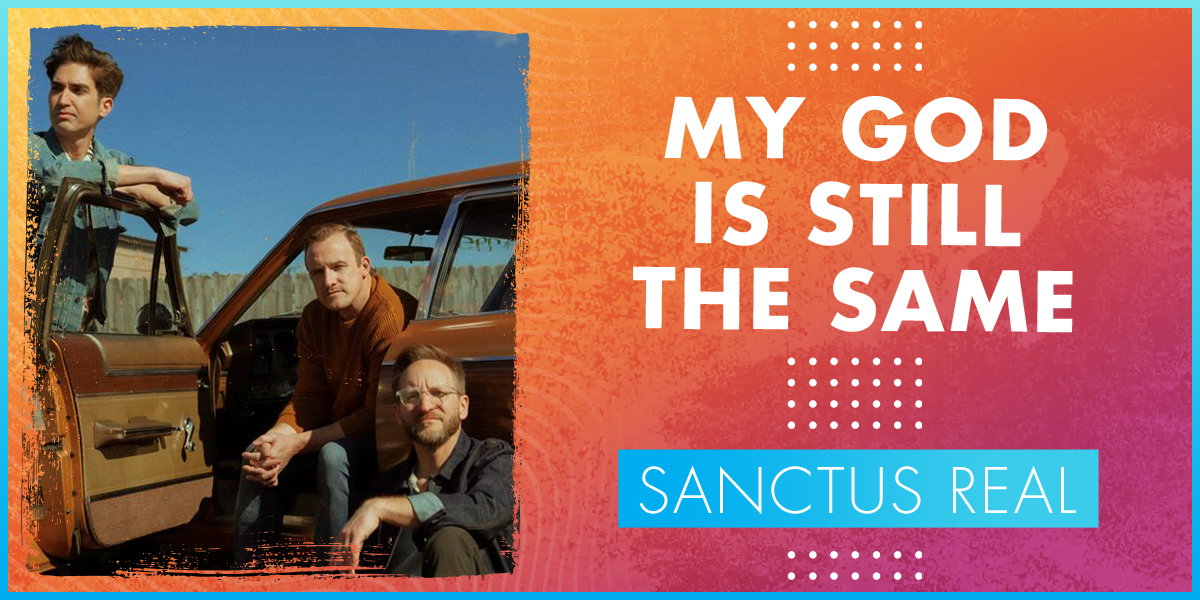 Sanctus Real Proclaims "My God Is Still The Same"
When Dustin Lolli, Chris Rohman and Mark Graalman—also known as Sanctus Real—reunited after the nationwide quarantine, the trio penned a song that proclaimed the truth of God's unchanging nature. Titled "My God Is Still The Same," the track looks back at a long history of God's faithfulness and calls forth multiple witnesses to testify to the unwavering character of our Creator.
WATCH NOW: Sanctus Real "My God Is Still the Same" Official Lyric Video
"We wrote 'My God Is Still The Same' after a long time spent apart last year. I love that the common thread among us in that first conversation back was how crazy it is to think God has been there through all of history and has never once been caught off guard by any circumstance we have found ourselves in," offers Rohman. "Nothing about our God has or will change, no matter how crazy things may look in a moment. He is steadfast through and through. We are so grateful to be able to share this message with you all. Thanks so much for listening."
Collectively, the band also shared their thoughts behind the fresh track on Instagram: "When we wrote this song, the words unprecedented and unknown were used a lot. This song is a declaration that there is nothing unprecedented [and] nothing unknown to our God. He remains the same! We are so incredibly grateful the message of our new song is being heard over the airwaves! It's so true that the God of all creation, who healed the sick and conquered death, is the same God who walks with us today. Not once has He ever let go… Our God is still the same."
Lolli, who took over frontman duties for Sanctus Real founding member Matt Hammitt in 2016, sings lead on the triumphant anthem. The pop/rock outfit will share "My God Is Still The Same," as well as recent fan favorites like "Confidence" and "Unstoppable God," on select tour stops thru the end of the year.
---
Don't Miss a Beat & Sign Up for K-LOVE's Music Updates!
Get monthly emails with updates on new music, videos, and exclusives from your favorite Christian artists on K-LOVE!