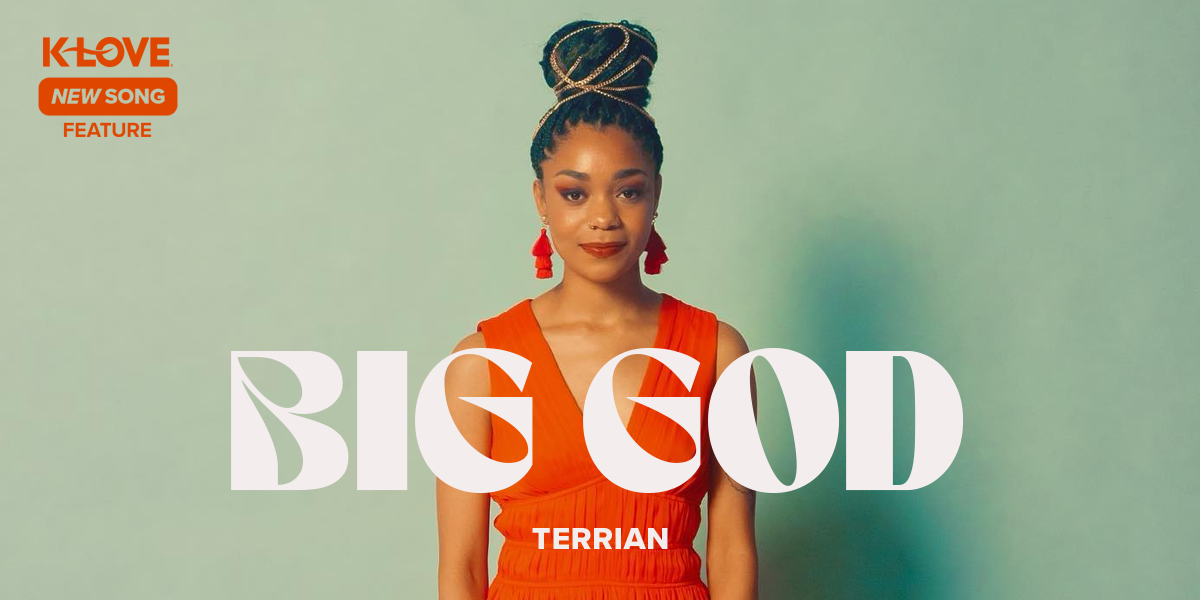 @Terrian's "day job" might involve singing background vocals for @TobyMac as a member of his Diverse City Band, but behind the scenes, the Memphis native has been quietly honing her gifts, writing and recording songs of her own — often with the help of the hitmaker himself.
WATCH NOW: "Big God" Official Music Video
If you weren't able to catch Terrian on this spring's "Hits Deep Tour," odds are, you'll race to get tickets next time Toby's in town just to see his background singer after you hear "Big God," Terrian's latest solo endeavor. The newcomer wrote the standout pop gem last December with Toby and songwriters Benji Cowart and Jordan Mohilowski. The well-crafted lyric reminds us that the challenges of this world pale in comparison to the size of our Creator.
"Sometimes you can convince yourself that your problems are bigger than God, and it's just not true. He sees things in a way we don't see it," Terrian explains of the message behind the confident track that wields a vibe. "I like that the song is upbeat, but lyrically, it means a lot. It's gotten me out of bed a few times, just listening to it."
The confetti-colored music video for the song was filmed on the "Hits Deep" stage in a matter of four hours on a day off in Grand Prairie, Texas, right outside of Dallas. Terrian let some of her tourmates and friends in on the fun. Fans who watch to the end might also recognize a familiar face.
"Big God" is the lead single from Terrian's next highly anticipated release, the follow-up to 2021's "Genesis of Terrian" EP. When she's not on the road with Diverse City, she'll spend the rest of the year in the studio working on her upcoming project. In the meantime, the talented vocalist, who grew up singing in church, will preview new music at the 2023 K-LOVE Fan Awards Kick-Off Concert.
RELATED CONTENT: K-LOVE Conversations: Terrian