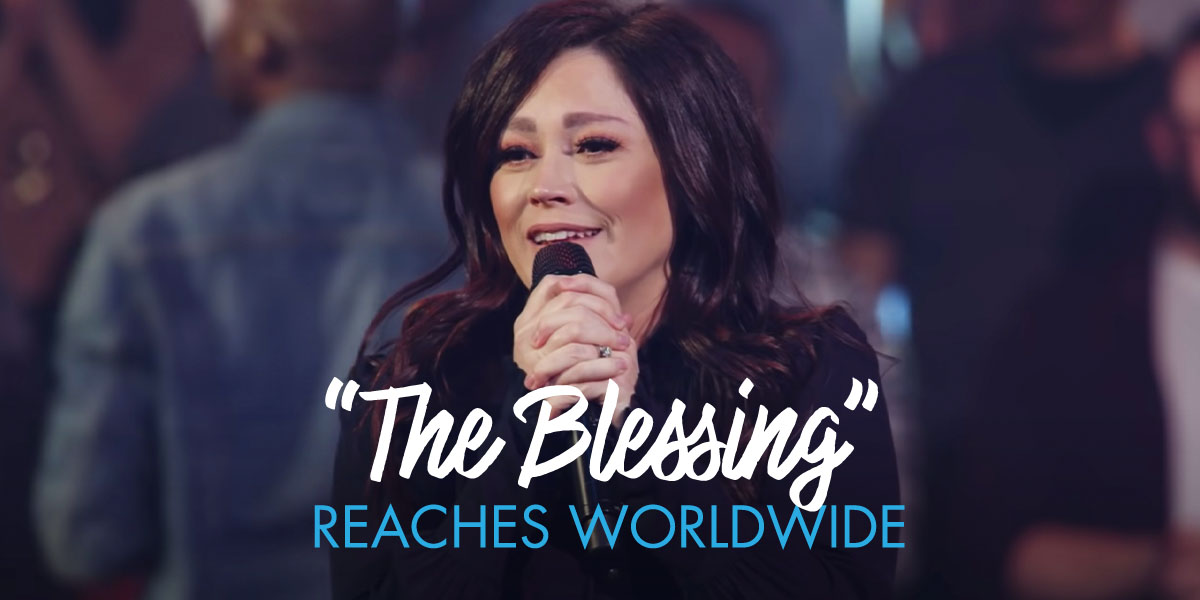 @Kari Jobe sings "The Blessing" Over Families Around the World

When @Kari Jobe, her husband @Cody Carnes, and @Elevation Worship's Steven Furtick and Chris Brown wrote "The Blessing" in March, they never imagined the miles their prayerful ballad would travel. Jobe, Carnes and Elevation Worship performed it live at Elevation Church just days after they initially penned the song. Since then, "The Blessing" has been sung in multiple languages around the world by choirs and churches in the United Kingdom, Canada and Zimbabwe, among other countries. Jobe and Carnes have also led it at their home church, The Belonging Co, in Nashville, Tenn., where they've seen the beauty of the song take root firsthand.
Bearing the reminder that God is for us, the song's verses are taken straight from Numbers 6:24-26 (NLT): "May the Lord bless you and protect you. May the Lord smile on you and be gracious to you. May the Lord show his favor and give you his peace." It's a prayer for families and a special one for parents to pray over their children. It's become a lullaby Jobe sings over her own two sons, Canyon and Kingston, every night.
"I have cried so many times as I've watched different people all over the world declaring 'The Blessing' over their families, their churches and their nations," Jobe says of the song's global impact. "God is a God of His Word, and this song is straight from Scripture. I love how He never changes and is always with us and for us. That brings so much peace, especially in a season of disappointment, uncertainty and fear like we have all been walking through this year. 'The Blessing' is truth that we can declare daily over our lives, families and others. So grateful."
To compliment the original live rendition of "The Blessing," Jobe recently released three new variations of the song, all featuring Carnes: a powerful studio version, a string-infused cinematic version and a condensed radio version.
Jobe is currently working on more new music, slated to release later this year.