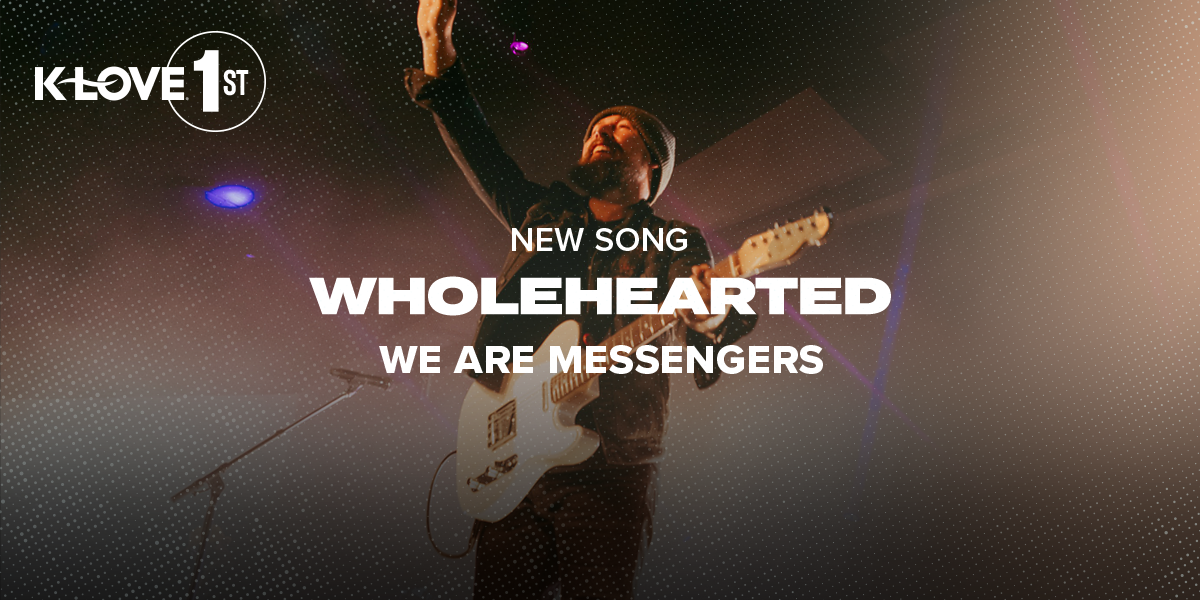 Make a resolution this year to love God with your whole heart.
That's what Darren Mulligan of @We Are Messengers has done, and their new song, "Wholehearted," is here as the next K-LOVE First event.
"When I read the scriptures, I'm inspired to love God, not just with my mind or the things I do, but to love Him with all of my heart, all of my soul, and all of my strength," Mulligan said. "In 2023, I want to be about that. I want to love God and love His people, not in part of my heart, but with all of my heart. I want to be wholehearted, and I hope you do too."
Listen to We Are Messengers' "Wholehearted" on K-LOVE.