Seventeen years ago, five families stationed at the Edwards Air Force Base in California never thought they'd cross paths again. Now, five of those military kids have found themselves together again – studying at Cedarville University.

For some, it's been a complex, winding journey to arrive at Cedarville. For others, they've always known that Cedarville was where they'd end up. Between the five of them – Kai Delsing (sophomore, Bellbrook, Ohio), Anna Armani (freshman, Louisville, Kentucky), Sarah-Kate Drown (freshman, Huntsville, Alabama), Abigail Jaquish (freshman, Sugarcreek Township, Ohio) and Simon Ross (freshman, Rosamond, California) – they've lived in over 20 states and two countries. All of them were homeschooled.

"Home is where my family is," said Drown, who is studying nursing. "And right now, that's Alabama. In terms of tying it to a specific place, I can't say there's one in particular. I don't feel like I don't have a home, I just feel like I have a lot of them."

Drown has known the others since they all had a parent in flight school training in the Mojave Desert together. When these families were stationed together, some of the Air Force kids were infants, some were born during their parent's training, and some were already well into toddlerhood.
Though military life is often transient, living at Edwards Air Force Base brought a sense of a tight-knit community. Since their parent's initial training there, four out of the five returned later in middle school and lived there for several years. As children growing up on base, they visited each other's backyard forts and took classes together at their small, Christian homeschool co-op.

Eventually, all of the families separated, traveling to different assignments across the United States. Though they haven't all been in the same state for the last 17 years, the families have stayed in close contact. The students considered college decisions independently as they neared the end of their senior years. Only Armani and Drown initially knew the other was heading to Cedarville; the others found out during the summer just before the start of classes in August.

"We definitely didn't know we would all choose Cedarville, which is another reason why it's amazing that we all ended up here," said Delsing. "I chose Cedarville because it is one of the few schools in the Midwest that offers computer science and cyber operations."

Delsing is studying computer science and cyber operations, and Ross is studying engineering.

Delsing's family was impressed by the cyber operations faculty, many of whom are Air Force retirees and familiar with the military's rigorous standards. Cedarville's emphasis on genuine Christian community coupled with quality education really stuck out to Drown and Armani. Both decided to apply to Cedarville and study nursing.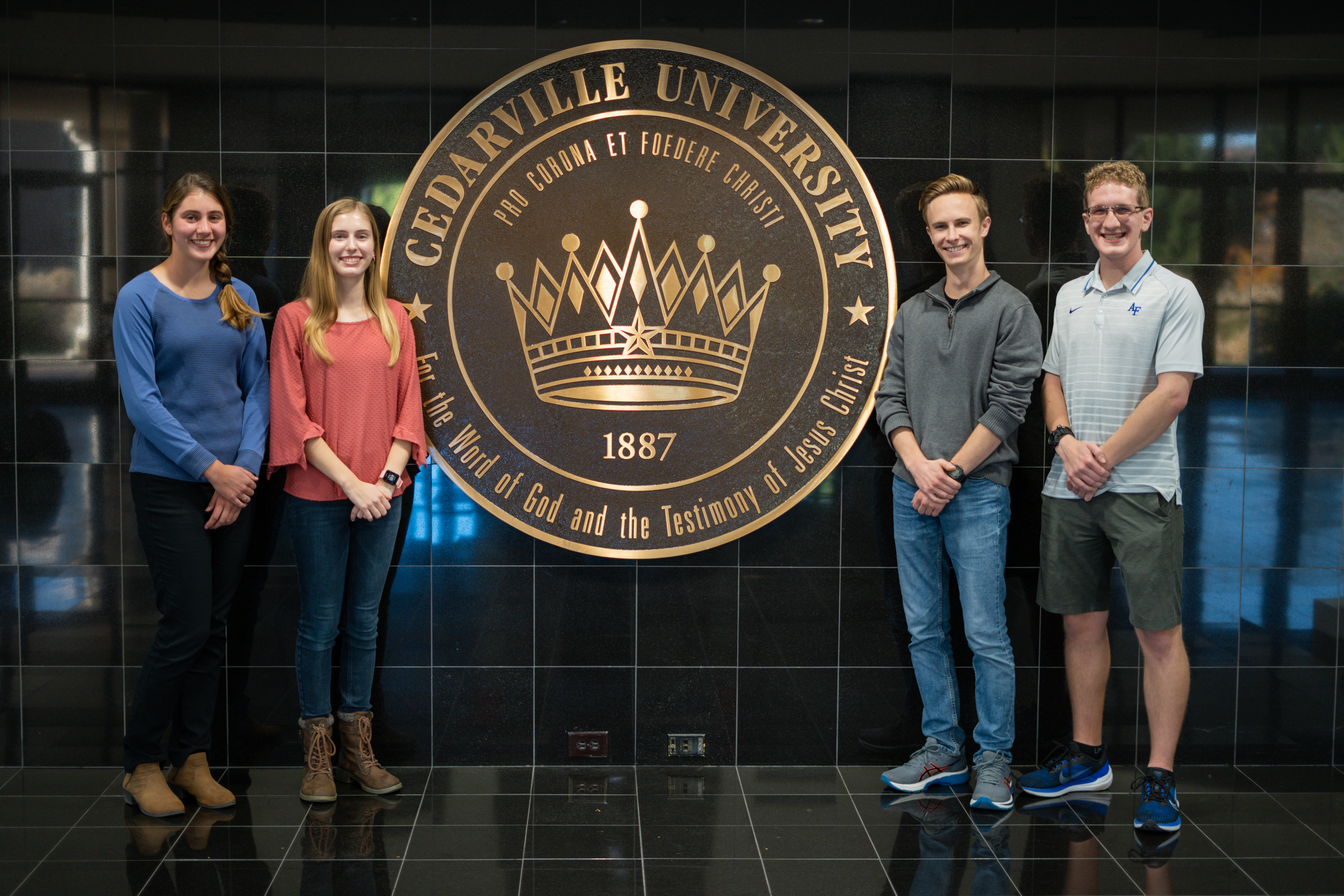 After reuniting, they all study together and get breakfast together at least three times a week. In a way, they've been able to bring that sense of tight-knit community they experienced while in the military to Cedarville University with them. They've become family, making their experience at Cedarville feel like home.

Located in southwest Ohio, Cedarville University is an accredited, Christ-centered, Baptist institution with an enrollment of 5,082 undergraduate, graduate, and dual enrolled high school students in more than 175 areas of study.?Founded in 1887, Cedarville is one of the largest private universities in Ohio, recognized nationally for its authentic Christian community, rigorous academic programs, including the Bachelor of Cyber Operations, high graduation and retention rates, accredited professional and health science offerings, and the #4 national ranking by the Wall Street Journal for student engagement. For more information about the University, visit cedarville.edu.