Our ministry partner Convoy of Hope has a convoy of tractor-trailers enroute and on the ground in Shreveport, Louisiana, loaded with supplies and able to respond -when possible- as Hurricane Ida passes.
Ida made landfall today along the Louisiana coast as a powerful Category 4 storm. Heavy damage, flooding, and water & power outages are expected. Convoy of Hope's fleet has already deployed 19 vehicles filled with life-sustaining food, water, and relief supplies to northern Louisiana and will begin helping the hardest hit areas as soon as it is safe to do so.
"Convoy of Hope's Disaster Services team prepared supplies and equipment to deploy ahead of the storm to help those affected as quickly as possible," said Stacy Lamb, Senior Director of Convoy's U.S. Disaster Services team.
Prayer is always encouraged, and needed, as Convoy of Hope prepares to serve those who are hurting.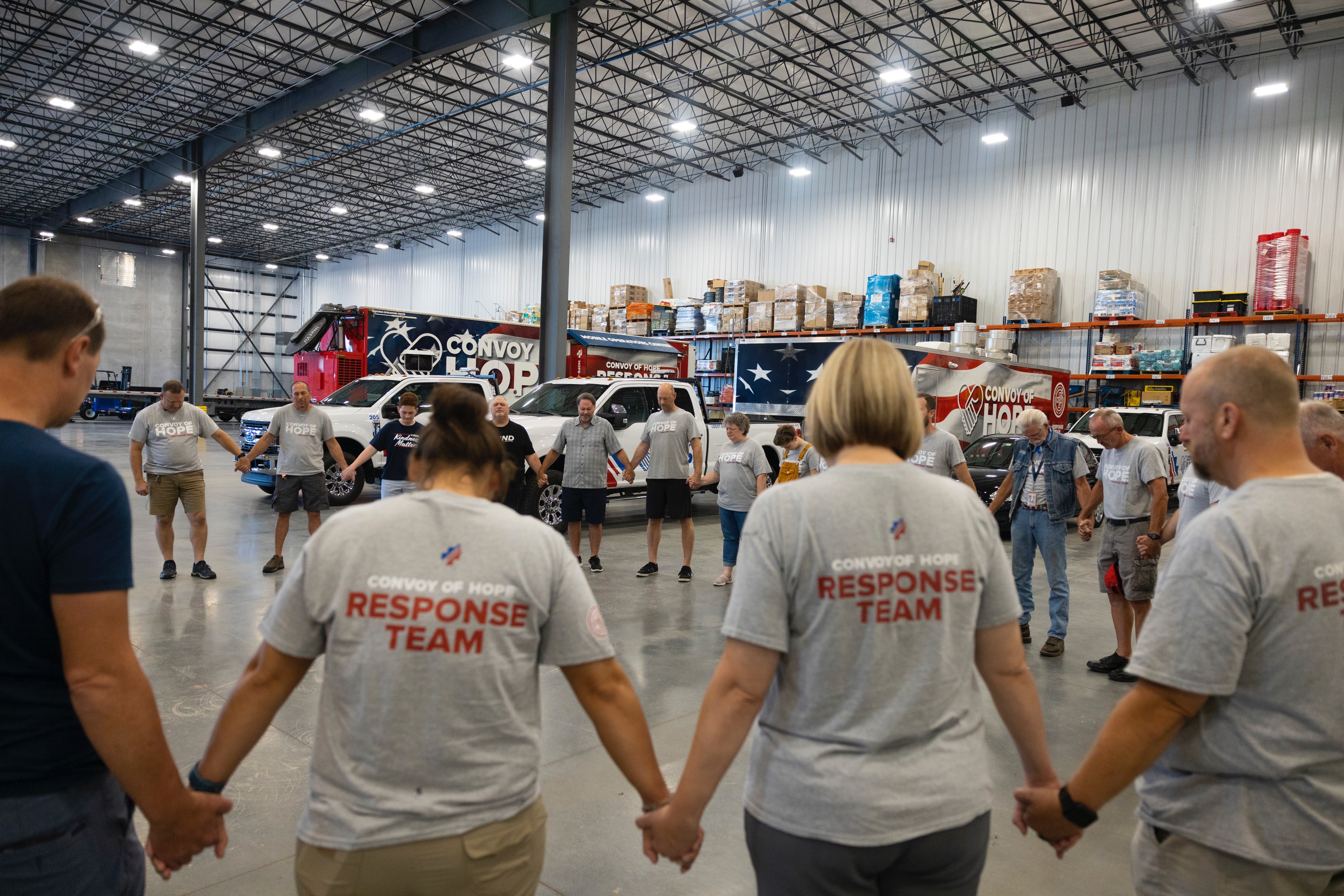 About Convoy of Hope
Convoy of Hope is a faith-based organization with a driving passion to feed the world. With a long history as an early responder in times of natural disasters, Convoy of Hope has been a Four Star Charity as recognized by Charity Navigator since 2002. Convoy of Hope has served more than 160 million people since it was founded in 1994. For more information, please visit convoyofhope.org.