(K-LOVE Closer Look)— Events that began in Minneapolis have reverberated around the globe in widespread outrage. Pastor Lance Hahn, who is white, called Bishop Parnell Lovelace, who is black.
"What can we do?" he humbly asked his longtime friend and ministry partner in a Zoom call. "Help me understand."
"I need you to do more than just have your heart broken," Bishop Parnell tells white Christians desperate to show compassion in these troubled times. "I need you to be able to become an ally."
"Help us. Without your help we will continue to see these things just go...unchecked."
Click below to hear an honest conversation about racism between two pastors and friends, each leading sizable Christian congregations in Northern California.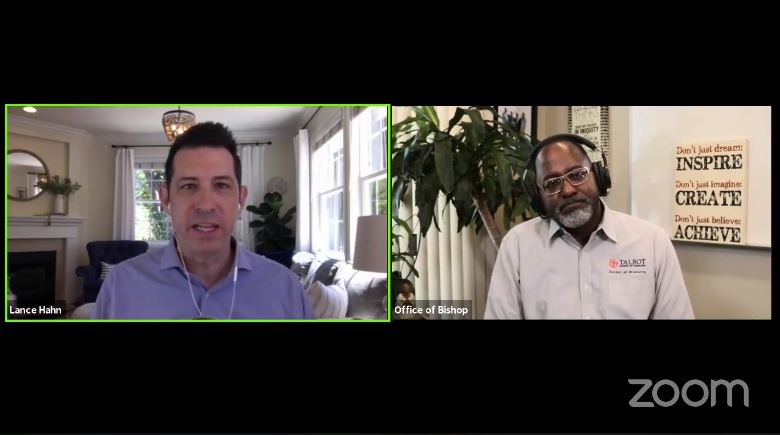 Thought Revolution with Lance Hahn (podcast)