Last year, as the COVID-19 Pandemic limited life, over 10,000 families participated in the inaugural National Backyard Concert and Campout. This year, on Friday, May 21, families across the country will gather in their backyards, at their churches, and in parks and campgrounds to participate in the second annual National Backyard Concert and Campout.
"Trail Life is an adventure, character, and leadership organization for boys from K through 12th grade, and everything you would expect…in a robust boys' outdoor program. But what's different from us, than other outdoor programs for boys, is that we are Christ-centered and boys-focused. We're unapologetically Christian," shares CEO, Mark Hancock.
Registration for the video event is free and membership in Trail Life is not required. Online campout visitors are very welcome.
The event will kick off at 9:00 p.m. EDT with a performance by for King and Country and appearances by special guests Dennis Rainey, Daniel Huerta from Focus on the Family, and Franklin Graham from Samaritan's Purse. The brothers, Joel and Luke Smallbone of for King & Country, resonate strongly with the culture and mission of Trail Life USA. They grew up in a large family of 7 children. From a young age, they recall riding tractors with their dad, homeschooling with their mom, praying their way as a family through adversity, and learning from their father what it means to be a man who protects, provides, and cares for his family.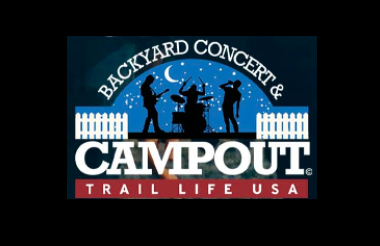 Important dynamics for Trail Life include serving others and growing into men who serve God. Learn more about this in our podcast interview below with Mark Hancock:
There are Trail Life troops in all 50 states, with over 900 churches involved, and more than 30,000 members. "Our vision is to be the premier national character development organization for young men which produces godly and responsible husbands, fathers, and citizens. Our Mission is to guide generations of courageous young men to honor God, lead with integrity, serve others, and experience outdoor adventure."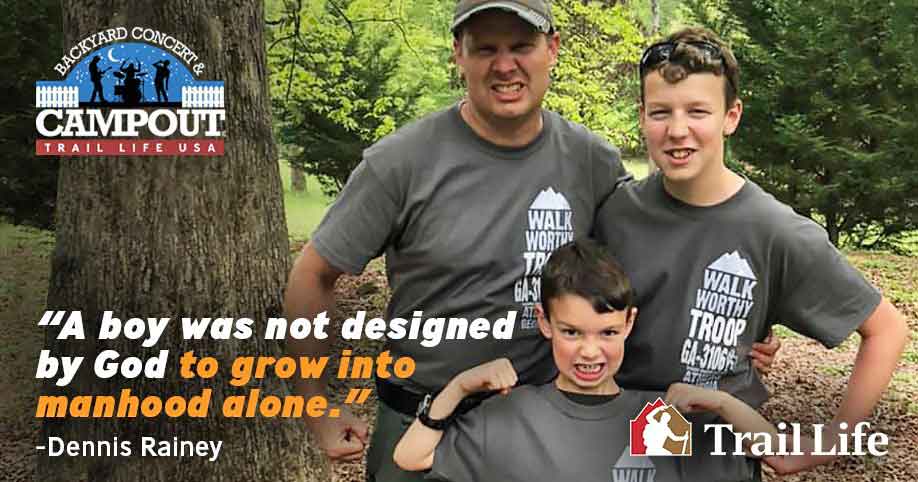 About Mark Hancock
Mark T. Hancock began his career founding an advertising agency that grew to national prominence over fifteen years. His conversion to Christ led him into ministry as a Youth and College Pastor, Associate Pastor, Homeless Ministry Director, and Global Event Director for an international ministry, organizing events on five continents.
He holds two Masters Degrees in the Mental Health Counseling field, has spent a number of years in private practice, and has taught at secular and Christian colleges. Mark is the author of the book "Why Are We Sitting Here Until We Die?" as well as two booklets "Let Boys Be Boys: 3 Winning Strategies for Leaders of Boys" and "5 Critical Needs of Boys." Mark has been a guest on numerous radio and television programs including: Fox Nation's Starnes Country, Family Life Radio, and James Dobson's Family Talk Program. In 2017, Mark was named to the American Family Association's '40 Faithful'.
An author, award-winning writer, and conference speaker, he serves as Chief Executive Officer of Trail Life USA and lives near Greenville, SC with his wife of over 30 years. They have two sons.