Solving a Rubik's Cube in 16 seconds? Try solving the cubed puzzle while juggling.
Cedarville University senior mechanical engineering major Thaddeus Krueger from Beavercreek, Ohio, stepped on the stage at Cedarville's annual talent show recently and wowed his fellow students by completing the Rubik's Cube in 16 seconds while juggling. Krueger has now won the Cedarville University talent show twice with this ability – in 2020 and 2022.
And, according to Krueger, only about 20 other people in the world can complete the Rubik's Cube while juggling.
For Krueger, being able to solve complex puzzles is the result of using the gifts given to each person by God. "We've been given a mind and a body and those are two incredibly powerful tools that God engineered very well to do some pretty incredible things," said Krueger. "One of the more abstract goals is to inspire other people to do something similar. Not the same thing necessarily but I want to show people that you'd be surprised what you can do if you have a mindset of 'I wonder if that's possible.'"
It all started for Krueger when his younger brother taught him how to solve a cube. Krueger started solving Rubik's Cubes in 2014. Around this time, he also taught himself how to juggle. Once he mastered both skills, at the encouragement of his friends, he decided to combine them into one magical experience for anyone who would watch.
To add to Krueger's impressive skills, he's also successfully completed the Rubik's Cube while juggling and riding his unicycle. Krueger, on June 23, 2019, became the first person to solve a Rubik's Cube while juggling and riding a unicycle.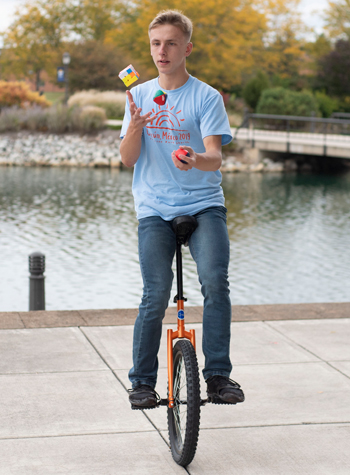 He tempered his skill at the talent show and didn't bring the unicycle onto the stage.
"I didn't think it was possible so I would laugh and say, 'no that's ridiculous,'" said Krueger. "But eventually so many people asked me if it was possible that I got to thinking maybe it is."
While planning to attempt the seemingly impossible task of juggling and solving, Krueger thought through strategies he could use to practice as well as anticipated problems that would come along the way.
"When you solve a cube, normally you can pause and look at what the next thing to do is," said Krueger. "But when you're juggling it's a lot harder to find the next move."
Krueger started by learning to solve one cube in his left hand while juggling two spheres in his right hand. He later saw a video of a person solving three cubes all at once while juggling. "That showed me OK, this is possible," said Krueger.
After a month of good practice, he could do it.
"I had to relearn all the algorithms slower and at a fundamental level. Normally when doing a speed solve, I do each algorithm from muscle memory. You can't do that when juggling," said Krueger. Krueger had his first successful solve in 2017, taking him two minutes and 32 seconds.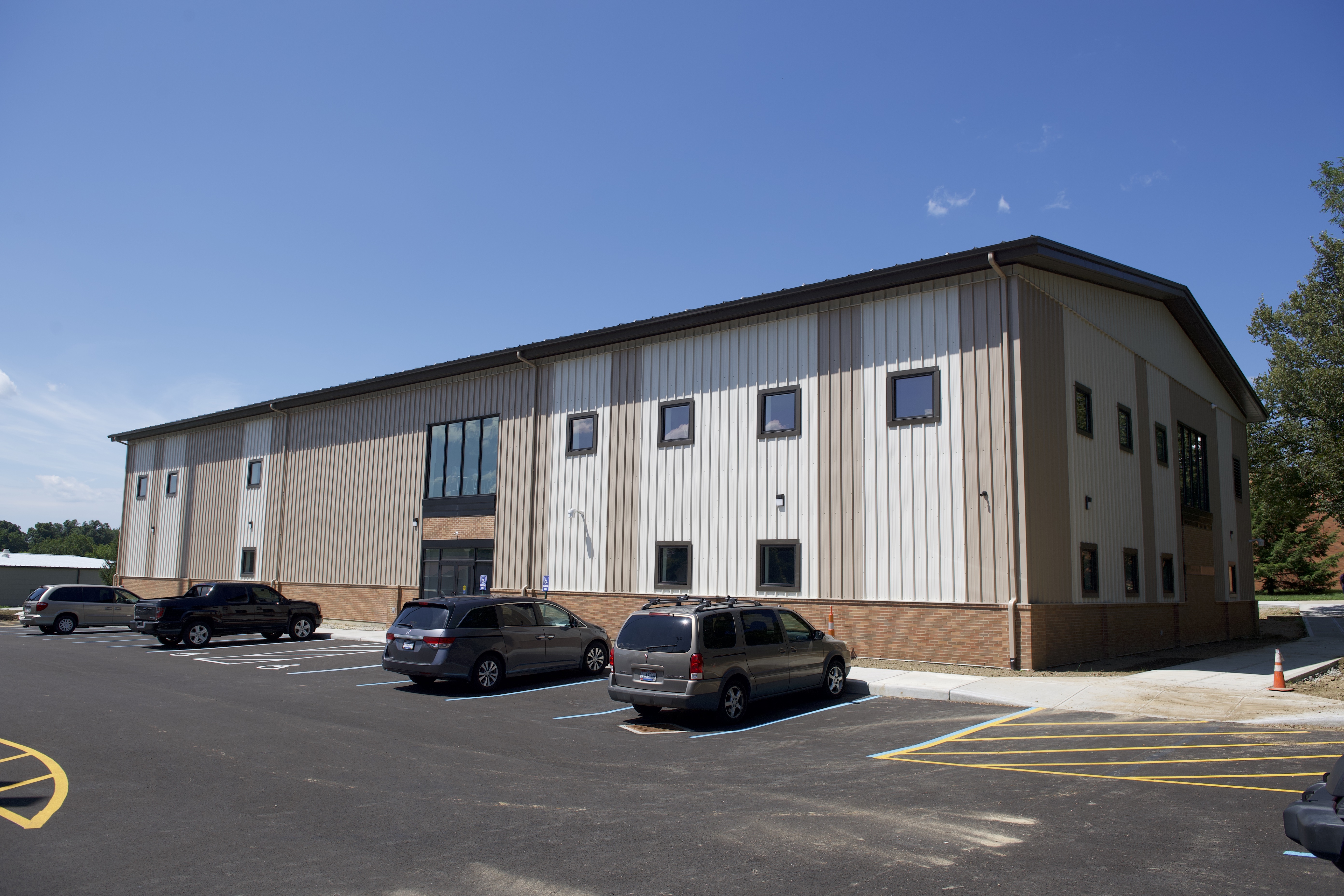 Located in southwest Ohio, Cedarville University is an accredited, Christ-centered, Baptist institution with an enrollment of 5,082 undergraduate, graduate, and dual enrolled high school students in more than 175 areas of study. Founded in 1887, Cedarville is one of the largest private universities in Ohio, recognized nationally for its authentic Christian community, rigorous academic programs, high graduation and retention rates, accredited professional and health science offerings, and the #4 national ranking by the Wall Street Journal for student engagement. For more information about the University, visit www.cedarville.edu.