The Los Angeles Dream Center is excited to announce that this past weekend, their drive-thru meal service for those in need will transition into a community kitchen. The Dream Center kitchen will be open daily from breakfast until dinner for anyone to walk in and receive a meal.
Over the past three months, the City of Los Angeles faced unprecedented challenges with the coronavirus pandemic, and yet the Dream Center continued to adapt and grow to fit the needs of the community. Immediately, the Dream Center set up an emergency response relief effort to feed the people of Los Angeles. Day after day, from morning until night, the parking lot of the Dream Center has stayed in consistent operation thanks to its dedicated staff and generous donors. From March 15 until June 6, they spent 13 hours a day, every single day for eighty days in a row, serving nearly one million meals.
This effort to establish a community kitchen will help the dedicated team at Los Angeles Dream become more socially connected to those in their neighborhood through their diner/cafeteria experience. They are following the restaurant guidelines for Los Angeles, and they are expanding their capacity by adding more outdoor seating as well.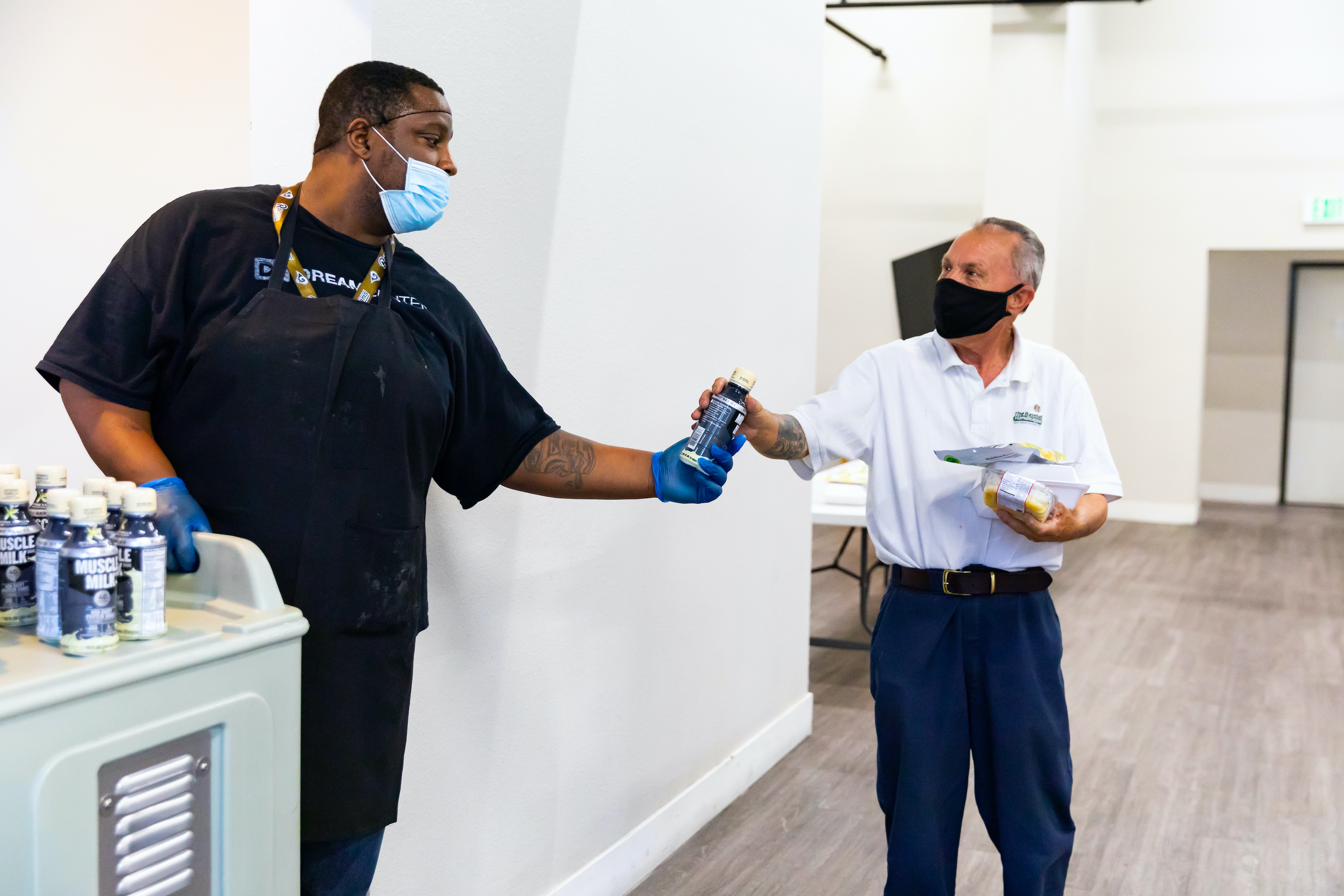 "We have two purposes going forward: meet the need, and support the comeback," Dream Center co-founder Matthew Barnett announced recently. "In addition to our pandemic relief efforts, the Dream Center houses hundreds of people facing struggles like homelessness and addiction every single day through their recovery programs, emergency shelter, family housing, and more. These programs are essential for moving forward and helping the people most crippled by the effects of the pandemic and the slowed economy. Needs change and restrictions change on a nearly daily basis. But one thing will remain the same: the Los Angeles Dream Center will adapt however necessary to make sure the most vulnerable among us are cared for and loved!"
For several weeks during the pandemic, the Dream Center paused on allowing new residents in their residential programs for the safety of their current residents. It has proven to be very successful in the overall health of their campus during COVID-19 and they are now eager to report that the intake of residents is now underway with a safe and sanitary system of carefully housing new families and individuals.
The Los Angeles Dream Center is a faith-based non-profit organization located in Echo Park, dedicated to transforming lives and underserved communities in the city of Los Angeles. By offering residential and outreach programs to individuals, families and communities in the areas of homelessness, hunger, poverty, addiction, domestic violence, education, and human trafficking, the Dream Center is committed to enabling immediate and long-term transformation. The Dream Center welcomes those in need into our community completely free-of-charge with the resources, training, and support they need, regardless of faith, age, gender, orientation, nationality, or any other defining factor.