After the COVID-19 restrictions and related economic downturn hit in early 2020, the leadership at Journey Bible Church in Olathe, Kansas, knew God wanted them to help the community. But how? "There were families that were quarantining and families that were going through hardship, losing jobs temporarily, and now we know – permanently – for a lot of them," explains Community Impact Pastor Brandon Champagne.
[Be sure to hear our full podcast]
Realizing the church possessed a commercial grade kitchen, professional Chef Greg Reynolds teamed with church staff to launch what would become the "The Kindness Kitchen." To date, more than 9,000 free meals have been provided; many to single moms, those in need, and frontline workers, but also to those who just needed some encouragement. In one case, they were able to bless a single mom and her 12 children!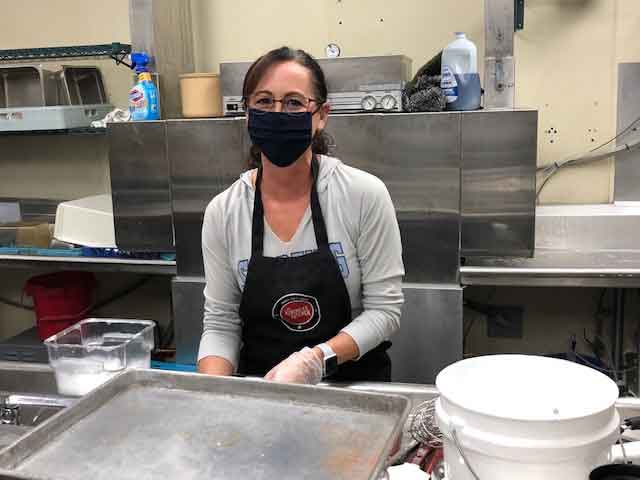 Chef Greg's constant goal: "We want something that's going to taste good. It's going to be comfortable, but it's going to not be way out there…weird. We want it to have a mass appeal to it. Our last meal, for example, we did turkey tetrazzini, I made garlic toast – we made the bread from scratch and put a couple kinds of cheeses on it. And then I had green beans, but we made them a little different this time. We put [in] some apples, and ham, peppers and onions, fresh carrots, a little chopped parsley and some sunflower seeds." About the church's amazing kitchen, "What we have here is very rare, because we have a commercial production kitchen that's outfitted with two double-stack convection ovens…walk-in freezer, refrigerator. You just don't see this in churches. And when God has resourced you in such a fantastic way, I think that we have an accountability to use this for the Kingdom, and that's the charge that we have accepted." Indications are the Kindness Kitchen will continue in some form even after the pandemic ends.
Once the community saw what the church team was doing, Pastor Brandon says there was no shortage of volunteers to help The Kindness Kitchen outreach. "We have families – we call them Kar Hops with a K – cause it's The Kindness Kitchen, right? Kar hops that go out and bring those meals out to them and then offer a prayer." Word of mouth and local media reports brought in more volunteers. "Even people who are maybe a little more skeptical towards religion, towards a church, when they see the light shining, they want to get in on it. We have people daily, calling us or just showing up to serve, and they say 'I saw something about this' or 'My neighbor got a meal from you. I just want to see what's going on here' - and you know what, they're doing dishes before long (chuckle)."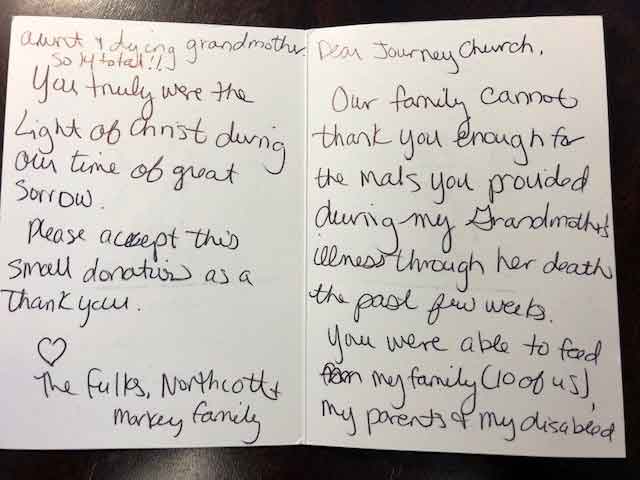 Looking at all they've accomplished for the community, the people at Journey Bible Church realize they were not doing this alone. "It is very humbling, because then you see that the power that's in us is not of us. It's of God. And when you see a life transformed and you see someone touched, and see the light in their eyes, you can tell…I couldn't produce that, it's supernatural. It's something God does and it's His work," shares Pastor Brandon.
We invite you to get the whole encouraging story on our podcast below: