After losing a job, 24-year-old Ken Walker was low on money and confidence in Sioux Falls, South Dakota. He found help and encouragement at the Union Gospel Mission.
"We serve three meals a day, overnight shelter, we have chapel every night at 7:00 p.m.," along with a successful discipleship program. Todd Hill, UGM Men's Center Director, adds, "We have case managers, who help guys who are staying here…help them walk through things that they may need" like a social security card, drivers license, or housing.
One thing that helped Ken restore his confidence and positive ambition is called "Up and Running Again," which is available at a number of Union Gospel Missions. Ken decided, "I need to do something different. I need to challenge myself." He gave it a go and signed-up for a Half-Marathon!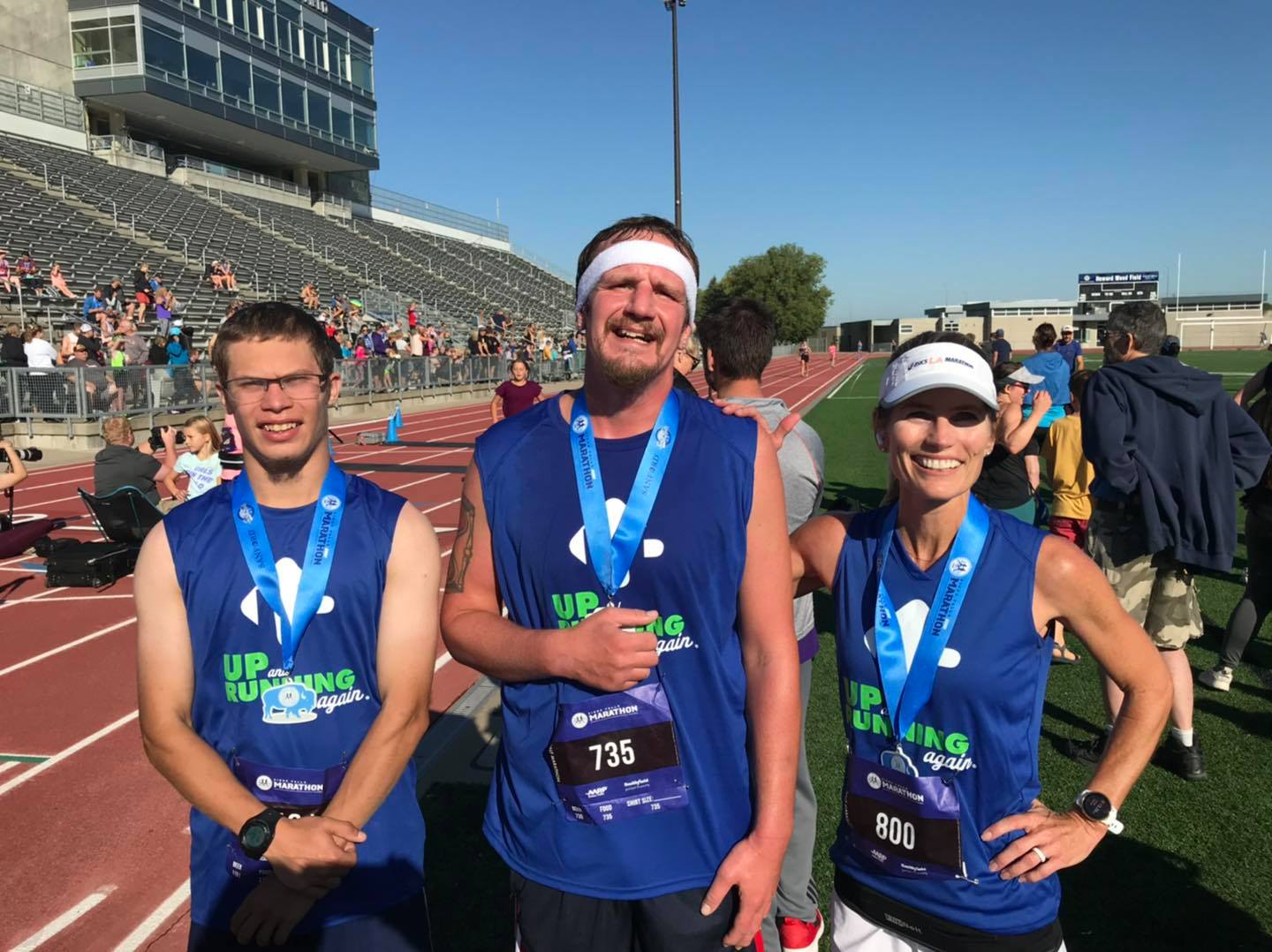 After some exhaustive training, Ken, Todd, and others ran the race. As he pushed ahead, Ken thought to himself, "Am I actually going to do this? Am I actually making it to the end?...I just gotta keep going." And Ken did. The result at the finish line: 13.1 miles in 1 hour, 57 minutes, 13 seconds.
"I felt amazing!...It was a huge confidence boost." And Ken plans to do another Half-Marathon next summer.
More good news. Ken has a new job. He got it a day after his birthday. And he gives a lot of credit to the folks at Union Gospel Mission and Up and Running Again for helping him get his life back on track.
As Todd reminds us, one goal of the Mission is "being Jesus to people."
In our podcast below, hear how faith and teamwork has made a huge difference for Ken Walker: